Mobile apps are one of the most intimate way to reach out to your consumers and users as these apps resides directly on your consumers' mobile phones. Imagine this – Singapore has mobile phone penetration rate of 148.9% way back in 2012. This meant that an average Singaporean owns more than a phone. Businesses know that they are missing out huge opportunities by not developing their own mobile apps. How do we know what are the things to look out for when doing mobile app development in Singapore?
Organisations and businesses develop mobile apps in Singapore for a large variety of reasons. Some develop mobile apps as a channel to reach out to their customers. Others develop mobile apps to conduct transactions. Mobile apps can also be built for marketing purposes.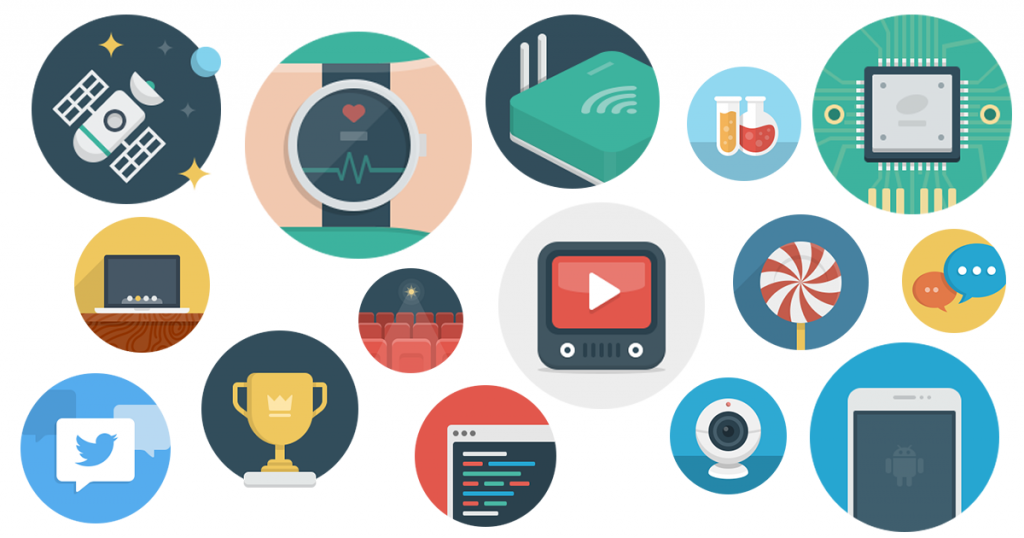 Ultimately, mobile apps represents the brands behind them. Not all mobile apps are created equal. Some mobile apps are developed with solid engineering principles and with careful thoughts placed in the design and user experience, while others were poorly developed and provides a terrible user experience.
The former are often welcomed by the brand's customers and serve to elevate the brand status, while the latter invite wrath from the intended target audiences of the mobile apps.
You may be thinking, how can there be such a big difference in outcome? Isn't mobile app development all the same?
The Tale Of Two Coffee
Starbucks and The Coffee Bean are two of the most recognizable coffee brand in Singapore. To engage their customers and increase customer retention, both of them launched their own mobile apps for their customers.
While the basic functionalities of both apps are almost identical, the outcome were completely different.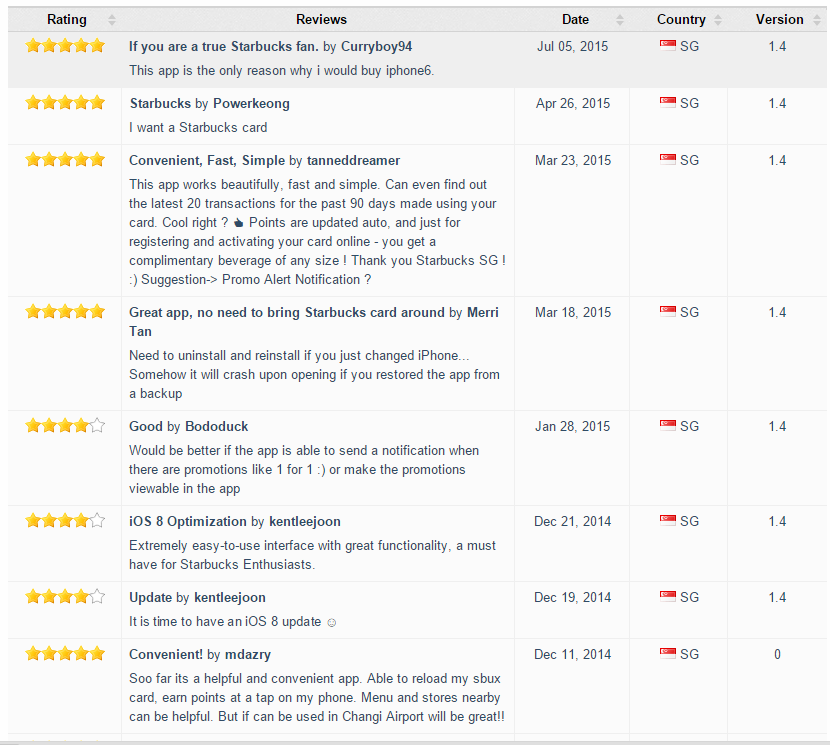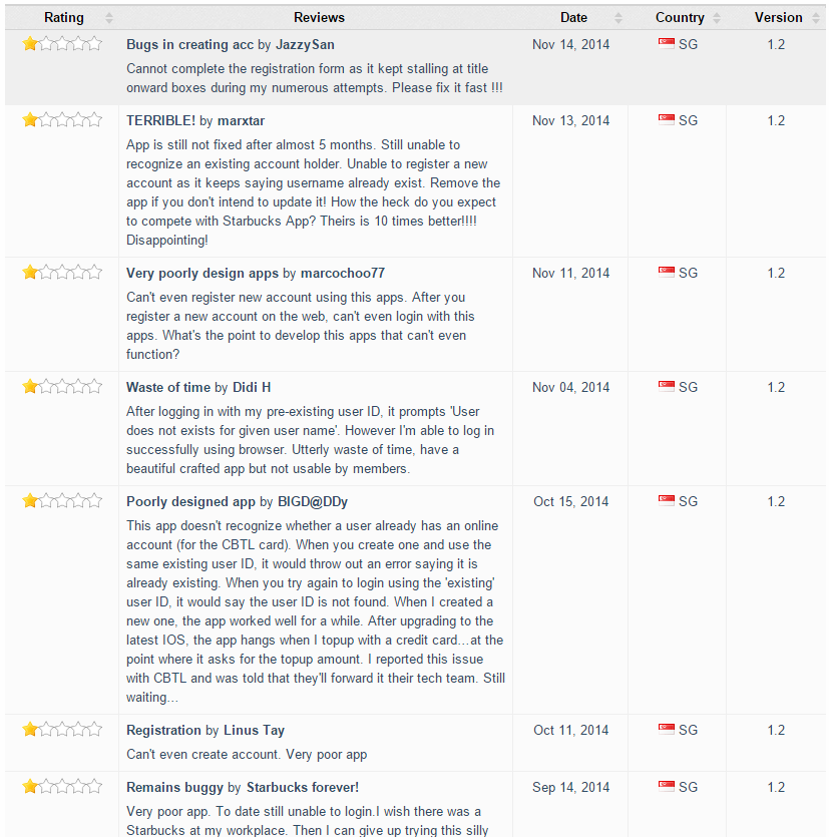 Coffee Bean app review
Let's examine how the user interface and user experience (UI/UX) compare across the two mobile apps developed by different app companies.

Left: Coffee Bean App. Right: Starbucks App. Coffee Bean has an out-of-place "Login" button style and placement that seemed to be slapped on as an afterthought.
Left: Coffee Bean App. Right: Starbucks App. Instead of focusing on photos of nice drinks the Coffee Bean defaults to an ugly "List View" menu that is more utility than style. This doesn't help to sell more coffee!
Left: Coffee Bean App. Right: Starbucks App. Yet another bad and lazy interface design in the Coffee Bean app, when a map view could have been cleaner and more elegant.
Items highlighted above were just some of the difference in design & user experience between the two mobile apps with otherwise similar functionalities.
Beyond design issues, according to the reviews left by users, Coffee Bean's mobile app was filled with bugs, very slow, and frequently unresponsive. Almost all users hated it, resulting in a big negative reputation for Coffee Bean. Eventually, Coffee Bean decided to remove the app. It is now no longer available on the App Store (as of 2015).
Update: Eventually, in 2017, Coffee Bean relaunched a drastically redesigned app that was re-developed from ground up.
Why Did The Outcome Differ?
Both mobile apps have identical functionalities. The only difference was the execution. To understand how execution can differ so much across vendors, we need to have a look at the app development process.
The art of development is not too different from constructing a building. The architects will take into account all the features that a building is supposed to contain, as well as the timeline, budget and other constraints to design and engineer a blueprint for the building. Afterwards, the blueprints are past to the construction contractors to do the actual building.
With a proper mobile app development process like how we do it at Originally US, the Project Managers sit down with representatives from the client to understand the requirements and scope of the app. After that, the UI/UX Designers come in to do further studies and research to craft out an experience that is tailored to the client's target audience. Once a proper functionality specification and app wire-frame has been produced and agreed upon by the client, actual development work starts.
Fundamentally, the outcome of any app development initiative relies on three very important group of people:
Project Managers – they have to understand your requirements well, anticipate your needs and communicate these effectively to the design and development team
UI/UX Designers – they craft the overall mobile app experience to match your brands and make it easy for your target audience to accept and use your apps
Developers – they write codes to lay the user interface, implement your underlying business logic as well as secure the data and information flow
Of course there are other roles involved in a typical development project, such as the Quality Assurance team, Database Architects, Server Administrators, etc, but arguably the skill-sets of these three groups of people plays the largest role in the success and failure of mobile app development in Singapore.
Let's take an in-depth look at how each of these people affect the outcome of your mobile app initiative.
Project Managers
Project Managers facilitates the communication between the mobile app agency and client. An experienced Project Managers would be able to manage project scope, timeline and budget in a way that is most beneficial for both the client and vendor. At the same time, a good Project Manager should be able to anticipate the client's future needs and cater for them the future needs as the project is ongoing.
This is no easy task. In a typical client-agency relationship, a client expects to get the most done in the shortest amount of time and with the least budget. However, an agency makes more money if a project is easy, short, and has a high working budget. These are two opposing force that a good Project Manager has to balance, even if he is on the agency's payroll.
A Project Manager who is overly biased against the client may end up with poor client satisfaction, resulting in client's unhappiness with the agency. A Project Manager who is overly biased against his own agency end up losing money for his agency. Either way, both are not ideal outcomes in any app development initiative.
The perfect Project Manager is one who understands fully the client's need, is able to anticipate future requirements, and is also able to stand firm and explain the rationale if a client is asking for features or designs that may not be for their own good.
Having a good Project Manager highly increases the chance of project success.
However, good Project Managers are hard to come by. They are also very expensive to hire.
Many less capable and less reputable agencies skim on hiring experienced Project Managers, preferring to engage fresh graduates or even delegating this very important role to their Sales person. This often results in poor project alignment and communication between the agency and its clients.
Reputable agencies hand-pick the best Project Managers they can find, and as a
UI/UX Designers
These Designers carefully craft the entire style and user experience of your mobile apps. They are not artists; they don't just pick up an pencil to draw.
Good UI/UX Designers conduct careful studies and research on the requirements and functionalities of the mobile apps and take every effort to understand the preferences and behavior of the app's target audience before a single line was even drawn.
Poor UI/UX Designers do not take into account the client's target audience, and simply try to fit in any existing designs or templates they already have for new projects.
Often, we also see agencies with no UI/UX Designers in their ranks. This allows the agency to drastically lower their quotations in order to close deals. Such agencies often just expect their developers to throw together UI libraries from the internet to form the mobile app.
The Starbucks and Coffee Bean mobile app case study above is a prime example of one app development agency placing importance on the UI/UX design process, and the other app development agency probably not having any UI/UX designers working on the project to save cost.
At the end of the day, what you pay for is what you get.
Developers
These are the people who write the actual code that forms the Mobile App. In general, experience makes a big difference. We don't expect a developer who had only just picked up a new programming language to be able to develop at the same level as someone who has already done it for two to three years.
The experience and skill level of the developers makes a big difference in ways that may not be that apparent at first:
Security – As long as there are information being stored or transmitted on the app, security is of paramount importance. An experienced or skilled developer would write codes that are bullet-proof and hard to penetrate, while an inexperienced or unskilled developer often produce codes that offers little or no protection to the data being stored or transmitted; simply because they are not experienced or skilled enough to understand how attacks are done on mobile apps.
App Technical Debt – This is a software engineering term used to describe how easily a software can have more features added or be modified in future. An experienced or skilled developer would take time to plan the structure and underlying framework of the mobile app he develops, reuse as much common code as possible so that the app can be modified more easily in future. An inexperienced or unskilled developer often result to poor programming practices and conventions, such as copying and pasting codes across the whole project, badly constructed methods and poorly chosen variable names. It is inevitable that you will want more features or further modifications to your mobile app in future. A high amount of technical debt makes it very expensive to add features and make changes in future.
Optimization – We all know that some apps function very sluggishly, while some are simply a breeze to use. An app that is fast, smooth and a breeze to use requires careful code optimization done by the developers. This doesn't happen by chance. Inexperienced or unskilled developers often product apps that are laggy or sluggish.
Reliability – In most instances, mobile apps crash because it has reach a state where the conditions were not anticipated by the developer. Unable to determine what is the next course of action, the mobile app will crash. Experienced and skilled developers can anticipate almost all app scenarios, resulting in reliable apps that seldom run into issues. Inexperienced and unskilled developers mostly do not have such capabilities, producing apps that are unstable and frequently crashes.
The People Are Important
With the elaboration above, it is now apparent that in any mobile app development project, the experience and skillset of the people working on them makes a big difference in outcome.
Less reputable mobile app development companies who are just out to make a quick buck often cut corners when it comes to hiring the right Project Managers, have poor or no UI/UX Designers, and may even outsource the actual development work to shady freelancers. By cutting corners, they can offer the lowest price among their competitors and close those deals. These are sales-first agencies – their goal is issue as much invoices as possible and see the money roll in.
More reputable app development companies are more concerned about the quality of their mobile apps. Their want to be around for the long term it is in their best interest to produce mobile apps that are of high standards. Unfortunately, this almost often means that they have to hire the best people, who often come with a higher price tag. As a result, their project quotations are also generally higher. These are quality-first mobile app development agencies – their goal is to offer the highest possible mobile app standard to their clients.
How Do Tell The Two Types Of Mobile App Agencies Apart?
Past Works
The surest way of differentiating a sales-first agency from one that is quality-first is from their past works. Past works here refers to the past mobile apps and related work that they have produced for their prior clients. You can check out their past works by visiting the App Store or Google Play to look at the user reviews and download figures of mobile apps that were developed by them. You may also download those apps to give them a spin. Quality-first mobile app agencies would have developed mobile apps that are highly rated, enjoy high download figures, and look and work great.
Clientele List
The next obvious way of telling apart the two types ofagency is by referring to the list of their past clients. Sales-first mobile app agencies may claim to have a large clientele list although most of their clients may not be recognizable brands or organisations, but quality-first mobile app agencies often have a set of clientele list made up of reputable brands and organisations.
Originally US' clientele includes various recongizable global brands, MNCs as well as government bodies.
In-Sourced Or Out-Sourced?
Your agency should not be a black box. How they get the work done matters to you. Ask questions about their development team – do they have their own team, at their own premises, or are they simply outsourcing the work? Having an offshore development team is fine and pretty common in today's environment, however, it is very important to insist on selecting with vendors with their own in-house development team. There are good reasons for this:
Not fly-by-night – Having an in-house development team can mean that the agency is serious about delivering good work as an in-house team poses significant operational and business overheads. If the vendor is not in it for the long run, then the company would not have invested in having an in-house team.
Project duration & delays – To buffer for the unpredictability of outsourced developers (they can come and go at any time), such agency typically estimate a longer project completion duration, which isn't fair to you. At the same time, due to high turnover rate of outsourced developers, your project can get delayed significantly – even if the agency does not transparently reveal these delays to you.
Technical debt and app quality –  While quality-first agencies are interested in longer termed relationships with their clients which made building apps with a solid foundation very important, sales-first agencies typically do not care about technical debt or inherent code quality. Out-sourced developers generally do not care about app quality – after all, they are paid by the hour and suffer little consequences if the app do not perform as expected in the long run.
Originally US developers are fully in-sourced, with every developer carefully handpicked and put through a 3 months probation period before being placed on client projects.
Awards and Accolades
Not all quality-first agencies have a long list of awards and accolades, and it is not impossible for sales-fist agencies to not end up with some awards and accolades. However, together with the factors mentioned above, the presence of awards and accolades would give a good indicator if the agency is desirable.
Originally US has won awards from both MobEX as well as Land Transport Authority.
Sales – Developer Ratio
The ratio between sales and developers in an agency sales alot about the focus of the company. In general, with any typical mobile app projects, it takes only one or two sales personnel to close the deal, but a team of 4 or more designers and developers to complete the project. Going by this ratio, if the agency you are speaking with have an overwhelming number of sales personnel but less developers, it could be a sign to consider this agency properly.
At Originally US, we have no dedicated sales personnel, and even assuming our sales personnel are dedicated, our sales to developer ration is 1:6, one of the highest developer ratio in this industry.
Conclusion
Developing mobile apps for your business is not a small investment and decision of selecting the right vendor or agency cannot be taken lightly. With a large number of different agency options out there, knowing what goes behind the mobile app development process and understanding the key factors in selecting a good agency is very important.
We do not embark to build a mobile app unless we want it to be successful. Selecting the right Android or iOS development agency for the job plays a key role in ensuring project success.
–