IT projects typically requires a significant sum of investment. Businesses and organisations are willing to make such investments because they believe in the benefits that the investment can bring, be it in terms of raising productivity, boosting of top line, or intangible benefits such as brand awareness and recall.
The worst thing that can happen to an IT project is when the system became a large white elephant – taking up space and resources but not serving its intended purposes.
It may be easy to say that you will try your best to avoid such situations, but sometimes the best of intention can also result in failure.
An incident I find personally interesting is that of the deployment of self-payment kiosks at Ci Yuan Community club.
The hawker centre at Ci Yuan Community club is among the first in Singapore to introduce self-payment kiosks that allows patrons to make cash payment directly to a machine without human intervention, helping hawkers cut down their labour requirements and increase their productivity. The machines were launched with much fanfare, as reported in this Straits Times article.
Photo from the same ST article
Here's an excerpt from the article.
The project is in its first phase, so customers order from the hawkers and pay at the kiosks. The machines can take notes up to $50 and coins of denominations starting from 10 cents.

The self-ordering feature is available on all the machines, but will be unveiled at a later stage, says Mr Tan. "Customers are still getting used to the self-payment procedure so we don't want to implement the self-ordering function too quickly."

He declines to reveal the cost of the machines, but says they are a "significant investment".

Madam Julie Tan, 36, who helps her husband at his Japanese food stall Kitchen@work, says they are able to serve diners more quickly.

"We don't have to wait for diners to hand money to us before we send in the orders and start preparing their food," she says.

The machines also allow daily takings to be better accounted for, says Mr Valentino Valtulina, chef- owner of Italian-Western stall The Pasta Stop.

"Bosses feel more secure as there are receipts. There is less handling of money and less risk of money disappearing," says the 41-year-old Italian, who also owns well-known Italian restaurant Ristorante da Valentino in Turf Club Road.
That was in August 2015. Today, just barely 3 years later, I visited the same hawker centre and saw this.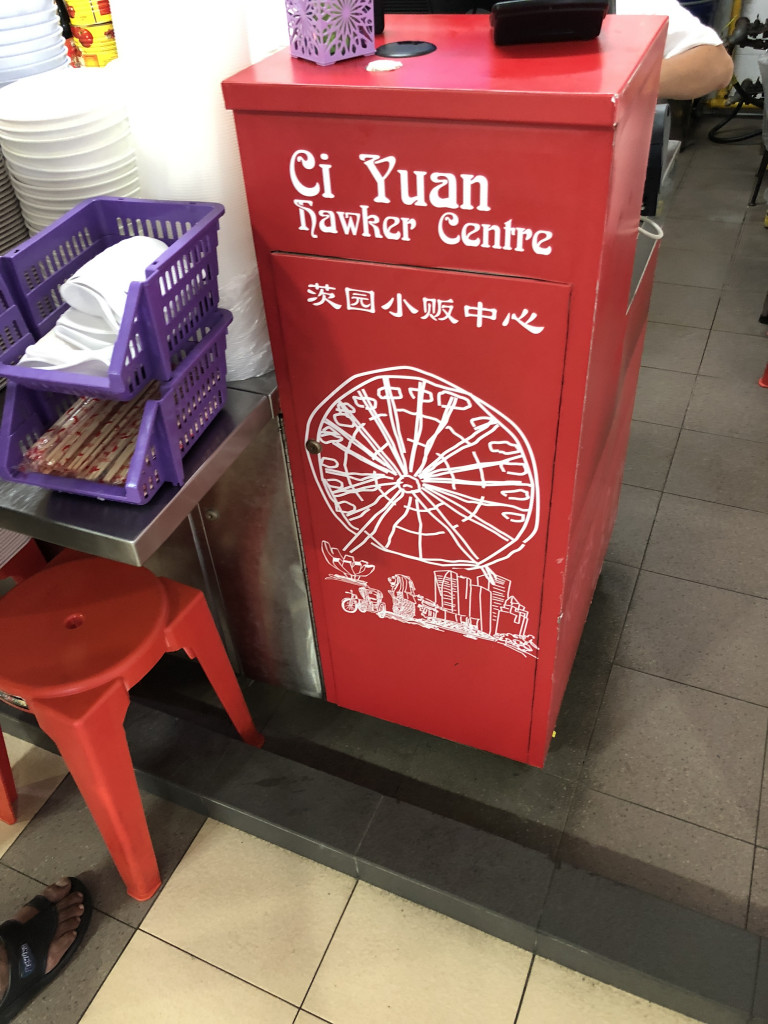 The once-lauded self-payment kiosk have turned into useless beautiful red metal cabinets.
In fact, I frequent this hawker at least once a month since its opening, and they have never moved on to the next phase of allowing self-payment. For the last year or so, most of the stall owners have already stopped using the machines completely before the machines were dressed as just red metal cabinets.
As I have previously worked as an F&B IT Consultant, I have researched the cost of such kiosks and I estimate them to be about S$ 25,000 to S$ 30,000 each. Putting 40 in a hawker centre means an upfront investment of about S$ 1.2 million.
Not a small sum of money that turns into white elephant in less than 3 years.
A parallel can be drawn when embarking on your next mobile app development project. You can kickoff the project with best of intentions, and even receive good initial feedback. But would the app continue to serve you over the next 1, 2 or even 3 years?
While there are no fool-proof solution to identifying projects that are doomed to fail or doomed to become white elephant from the very beginning, here are three common factors you can pay attention to:
Alignment with target demographics – Is the app you are building designed in a way that makes it appealing and easy for your target demographic to use and understand?
Is the app well built? By that, I mean how reliable or error-prone the app is. An app can have the best features but if it is error-prone and unreliable, users will be hesitant to use it. There are many badly built apps in the market, often by mobile app studios who cut corners to deliver cheap.
If the mobile app is for internal use, do you have a strategy for getting buy-ins from your internal users? People are often resistance to change. Always start with a concrete plan of how to convince your fellow co-workers that the new mobile app is better for them.
Update 24th October 2018
Straits Times ran an article titled 'Majority of self-pay machines at Ci Yuan Hawker Centre faulty' on 24th Oct 2018, one week after we published our article.
Some excerpts from the hawker tenants below:
He said: "In the first few months, the machines were fine. But when they became faulty, it became a real pain.

"Now, the machines are down. It defeats the purpose if they are not fixed."
Reliability and maintenance is a fundamental part of any IT system. Yet, many clients fail to take that into account when selecting IT vendors, only reviewing the feature sets and cost. Ultimately, the lack of reliability and poor maintenance transformed millions of dollars of IT equipments and systems into white elephants.