Bad app reviews are every company's nightmare. After investing so much time, money, and effort to pivoting into the digital space, dissatisfied users who openly leave a 1-star rating and angry comments can be devastating.
We know how important App Store or Google Play ratings are. Ratings substantially affect your company's brand and reveals the quality of user experience provided. Anything above 4 stars is great! Happy users reflect well, and it demonstrates a commitment to adding value and great service for your clients.
However, a 3/2/1-star review is really dismal. Such low ratings drag down your company's reputation, speaking badly about the quality of work and partnership with the app vendor. Imagine being in charge of a project where these reviews come flooding in: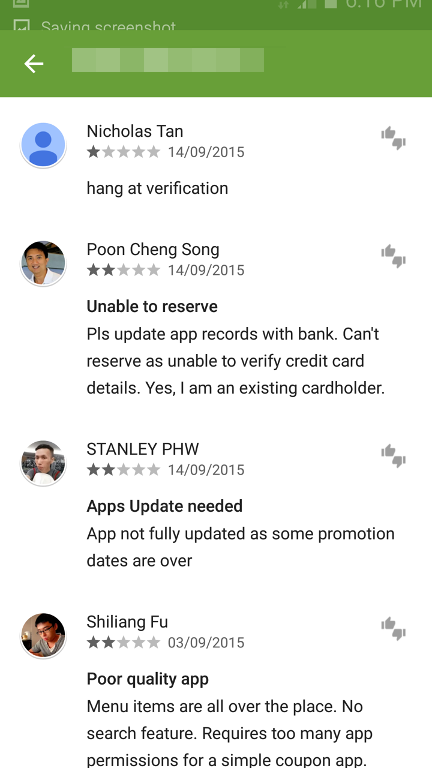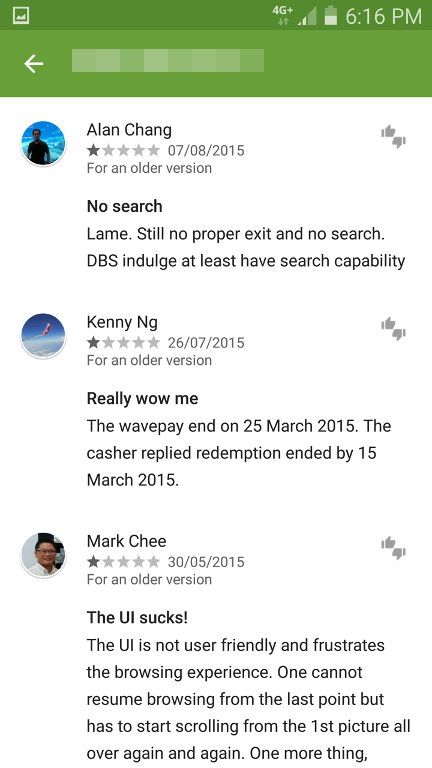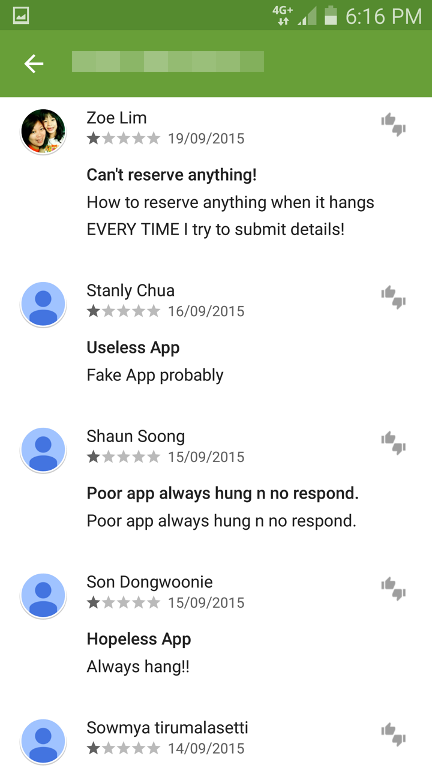 Lame, utte[r] waste of time, very poor app… Unhappy users can be brutal. In such an unfortunate situation, even the client stakeholder or project owner who picked this vendor is in jeopardy. It's not great all around.
But there's a solution to this: our smart Mobile Application Satisfaction Analytics SDK, a highly effective and proven way of boosting your app's ratings. This is an SDK that can be easily inserted by your existing vendors into your existing apps, even if the apps were not developed by us.
Here's a great example of how we helped one of our clients, a large multi-national corporation. They improved their app rating from 2.0 to a cool 3.9 in less than 2 weeks.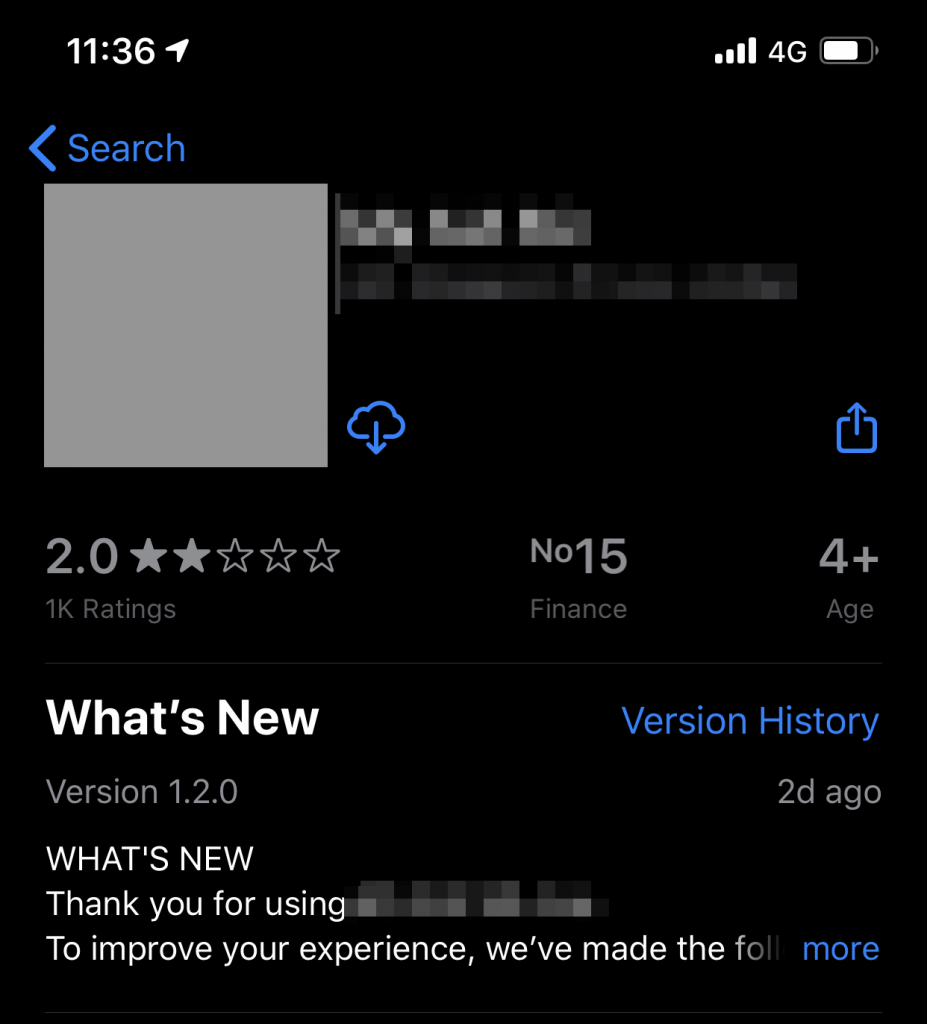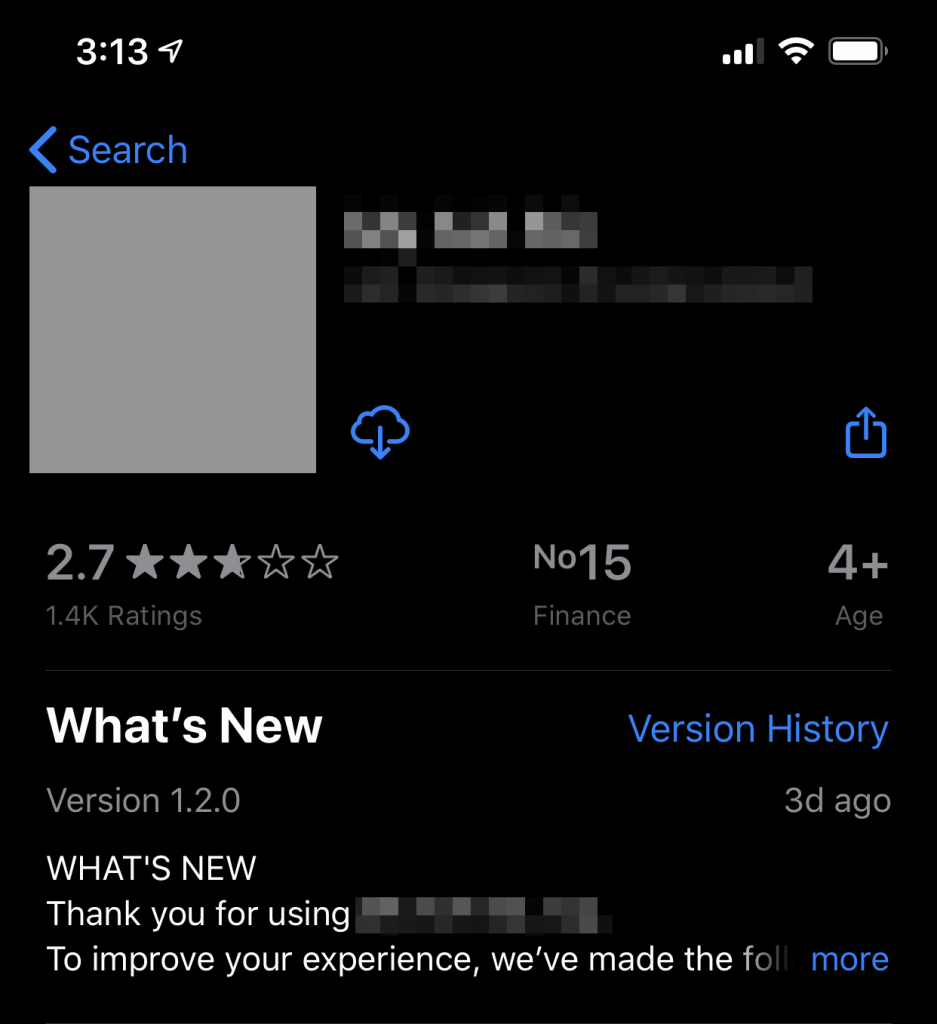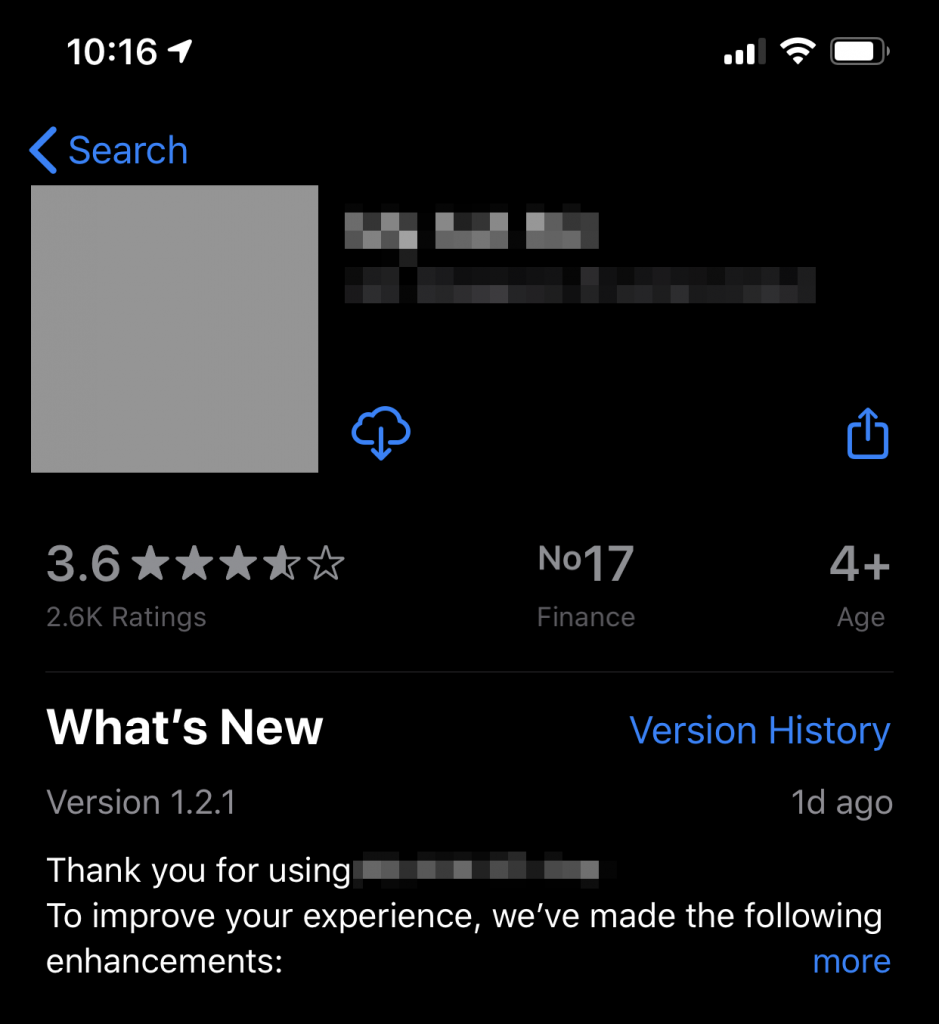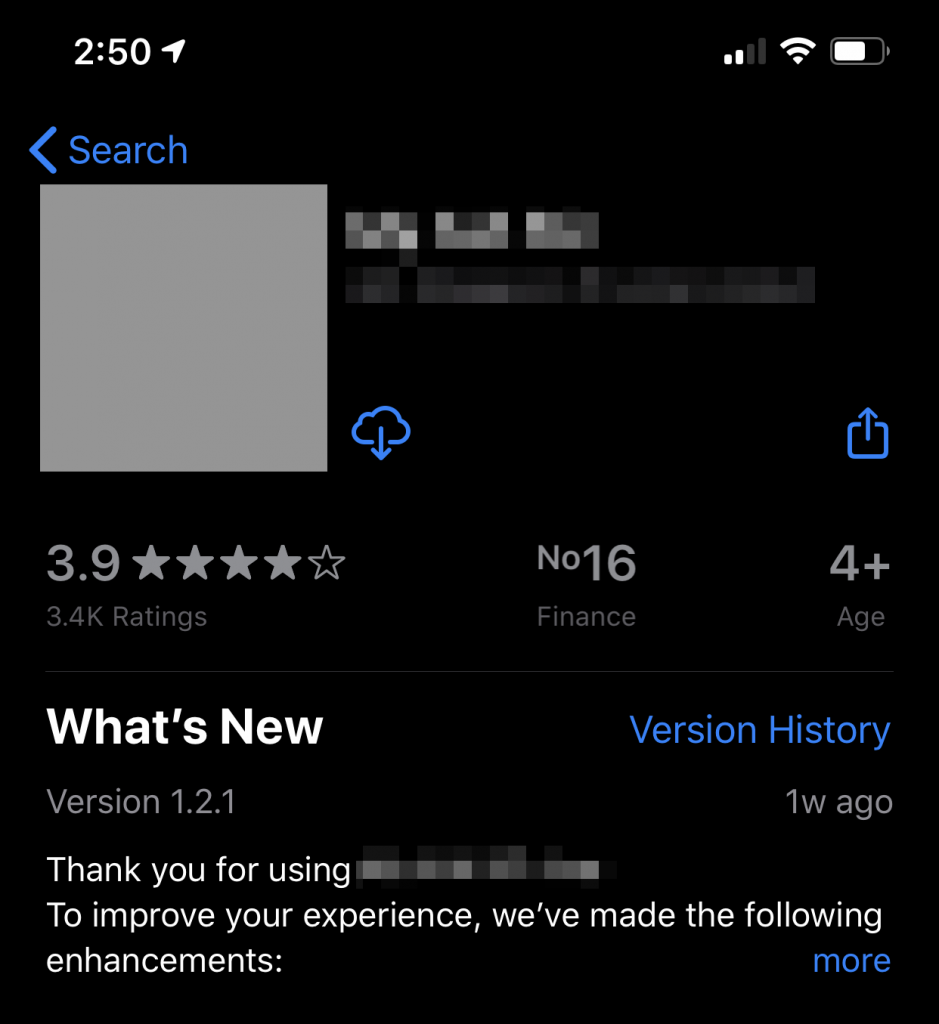 This SDK will not affect your existing development work or features. It can be integrated with your app in less than a week.
On top of just helping to boost your store review, we provide a full-fledge graphic analytics dashboard that provides actionable insights on how you c can improve the user satisfaction of your mobile app.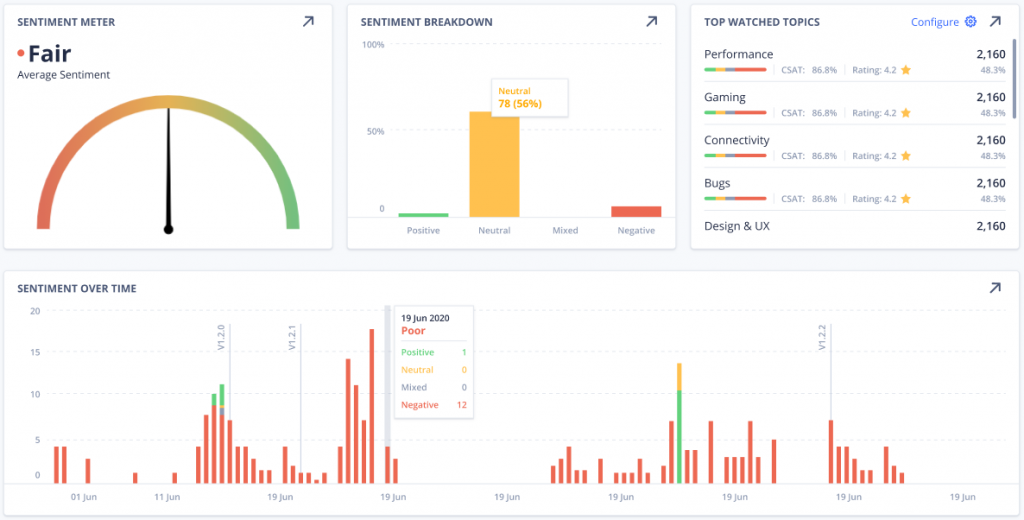 While our Feedback SDK can provide some immediate relief to poor app reviews or ratings, we still strongly recommend hiring a competent app developer to update and refine your app as a long-term strategy.
Interested in getting good ratings quickly? Or want to find out specifics on how the Feedback SDK can work for your app?
Drop us an email at hello@originally.us for a free product brochure a demonstration. We'll be happy to discuss and help.