Note: this is the first article on our five-part, in-depth case study. It details our journey building an app, Price Kaki. We will be deep diving into the entire process taken. The app was built with love, care, and hard work. We hope that you will gain valuable insights from reading this.
You might be wondering: What is Price Kaki? It is an app we built for the Consumers Association of Singapore (CASE). Launched on 10th September 2019, it is an initiative the first of its kind in the region and has a single purpose: to help consumers compare the prices of household items, groceries, and hawker food around them.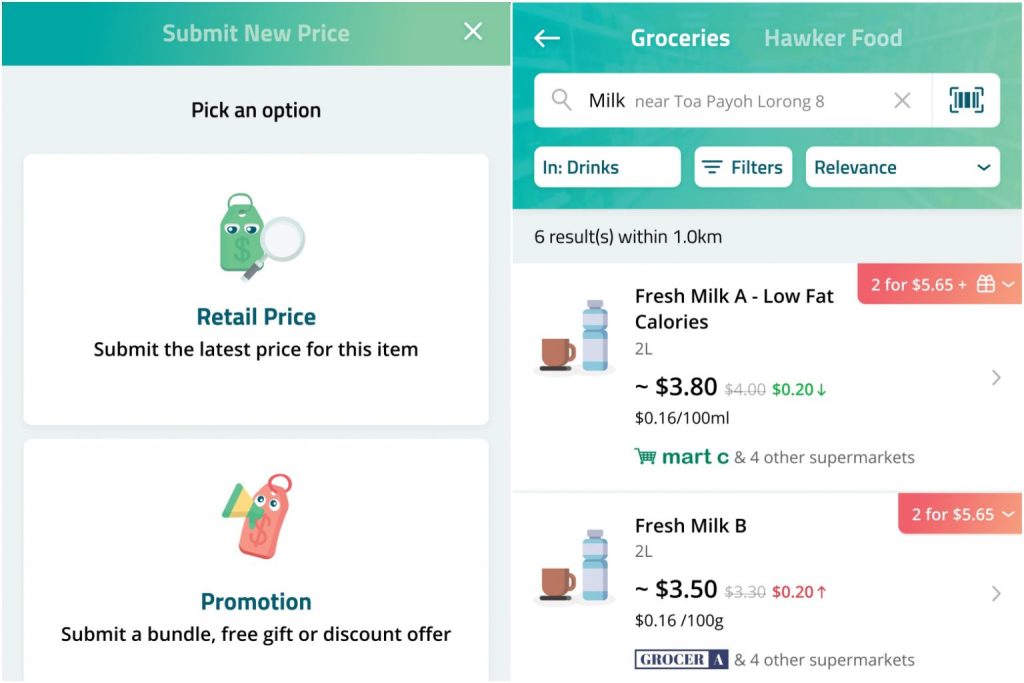 The motivation behind the app's creation was simple. CASE President, Mr. Lim Biow Chuan, said that the non-profit organization hopes to empower consumers by "equipping them with information so that they can make informed purchasing decisions". Adding on was Mr. Melvin Yong, chairman of CASE's consumer empowerment taskforce. He told reporters that Price Kaki was conceived as a one-stop resource for the in-store prices of daily necessities.
Depending on feedback received, the app can then extend its reach to include more goods and businesses (such as coffeeshops). More languages are to be incorporated in the future as well. Quoting a key message from Mr Yong:
"What we are providing is transparency and sharing information that is already out there. The supermarkets already monitor each other's prices so it doesn't make any difference to their operations, but it makes a lot of difference to consumers because if you want to compare prices, you probably have to visit the stores individually."
But how did we even get involved to start with? Originally US was invited to take part in CASE's tender in late 2018. After much discussion with our team, we were ultimately sold by how the app had the potential to reap substantial public good. Additionally, we were armed with experience and expertise in building SG BusLeh for Singapore. It has been installed on more than 1.5 million devices and used more than 9 million times a month—bolstering our confidence that we could build a similarly high-quality app for CASE.
As we embarked on the project, we applied our UPWARD methodology.

It was the perfect candidate for us to apply our tried-and-tested methodology. This was developed by retaining common denominators in successful projects from our years of experience. We noticed that the most relevant and successful apps were often initiated by careful research, study, and planning, before going into design and development. Having the best designers and developers in Singapore is definitely a crucial aspect. But gaining the valuable insights that drive our design and development process is what ensures that the whole project succeeds.
As of 26th June 2020, we are proud to announce that Price Kaki has been successfully launched nation-wide. You can read about this exciting news in The Straits Times, or in Zaobao!

In the subsequent four chapters of this case study, we'll be deep diving into individual components of the UPWARD methodology, and concluding with our launch and maintenance strategies. We hope that this provides you with useful insights into our rigorous processes for every app. Do read on!
Originally US is a premium Mobile Application Development Agency in Singapore. You can speak to us for consultation on the Development of your Singapore Business Mobile App.