In the spirit of craftsmanship, we've taken every opportunity to infuse our personal touch into our corporate identity. From crafting our own Red Packets to meticulously engraving our metal namecards using our state-of-the-art laser engraver, designing custom hardware displays, and even handcrafting bespoke door gifts for our esteemed clients.
As we approach this Mid-Autumn Festival, we're elevating our commitment to personalized gifting. We're excited to announce the creation of our exclusive "Originally US" branded mooncakes, which will serve as a heartfelt token of appreciation for our valued clients.
This endeavor is far from ordinary; it involves a multi-faceted process. We've embarked on the journey of crafting our unique mooncake molds, collaborating with a skilled mooncake artisan to create delectable mooncakes using these custom molds. We've spared no detail in personalization, from tailoring mooncake boxes and bags to printing custom embossed stickers that adorn these containers. The process culminates in meticulous manual assembly and efficient shipping.
At our core, we specialize in turning our clients' ideas into functional, high-quality mobile applications. These experiences have equipped us with the necessary skills and creativity to bring fresh concepts to life, not just limited to digital creations.
The back story
On 28th August 2023, our original intention was to place a bulk order for boxes of durian mooncakes from a 5-star hotel as gift for our clients. Then, our CTO had a random inspiration to assess if it was feasible to customize our own mooncakes, making Mid-Autumn Festival a little more special for our clients.
To craft the exact experience we wanted, we took full control of the entire process, coordinating efforts across different vendors from mooncake mold maker, to mooncake artisan and boxes and bags suppliers.
On 11th Sep 2023, our CTO hand carried the end products from our Vietnam office to our Singapore office. From idea to completed mooncakes packed in custom gift boxes and bags, the entire process took us barely 2 weeks.
This is testimony to how agile and fast we are as a team.
The Mooncake Mold
Our processes started with custom-made molds in Vietnam. Don't be fooled by these photos; they are giant. These molds produce mooncakes weighing approximately 220 gram each, easily double an average mooncake sold in Singapore!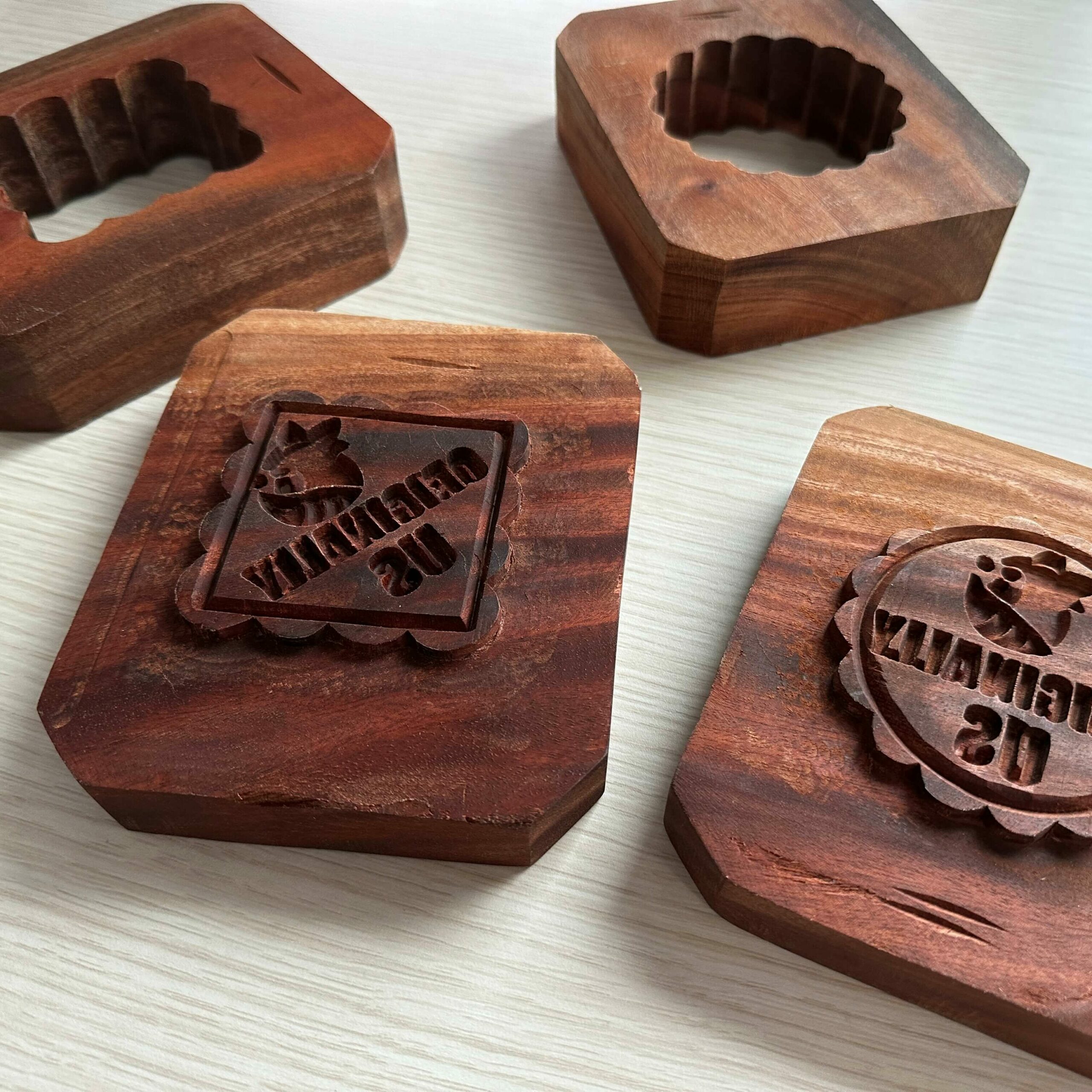 Baking our mooncakes
The molds were then made & shipped from factory in Hanoi to a separate baker in Ho Chi Minh city within 2 days. Here's a video of how the mixture of powder, paste and fillings are stuffed and literally knocked into their final form. Each is "standard-issued" with double egg yolks 🍳🍳.
After a heat bath… We ordered 100 of them, yet insufficient to distribute to all our friends and partners.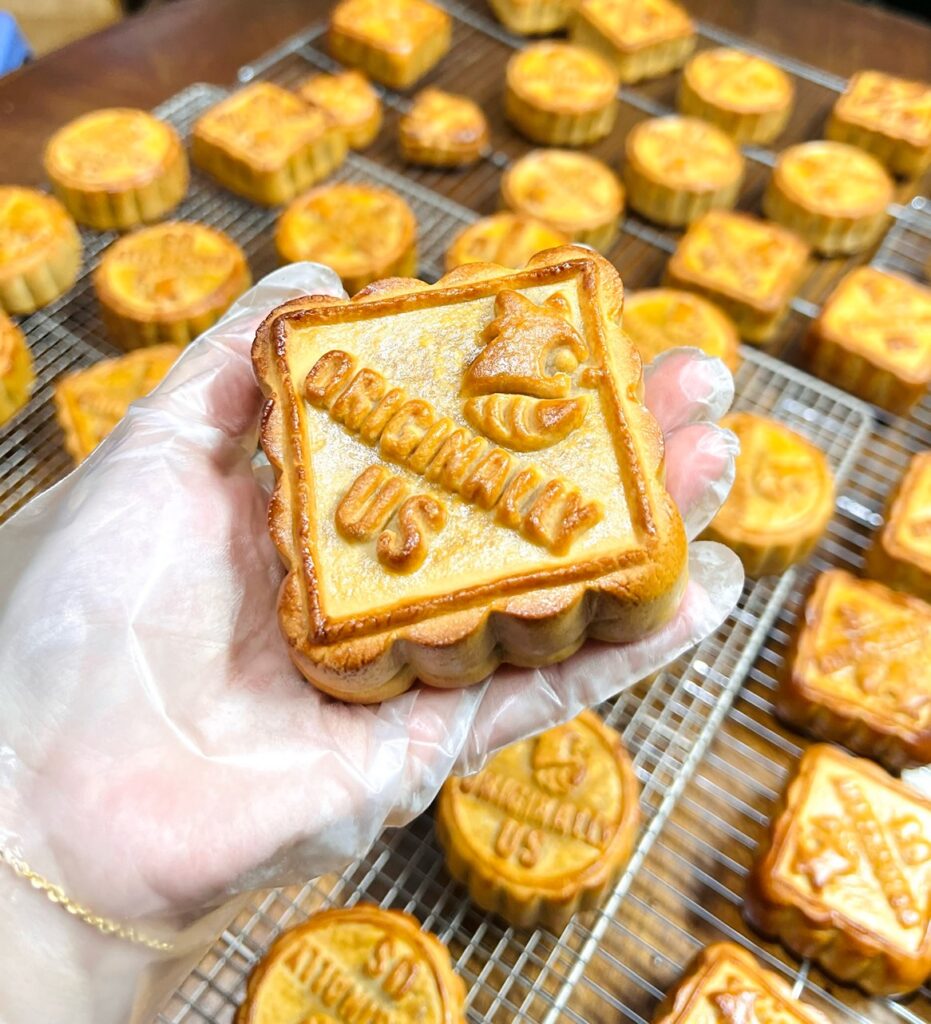 The boxes…
Manually assemble the boxes & tying the knots ribbons 🎗️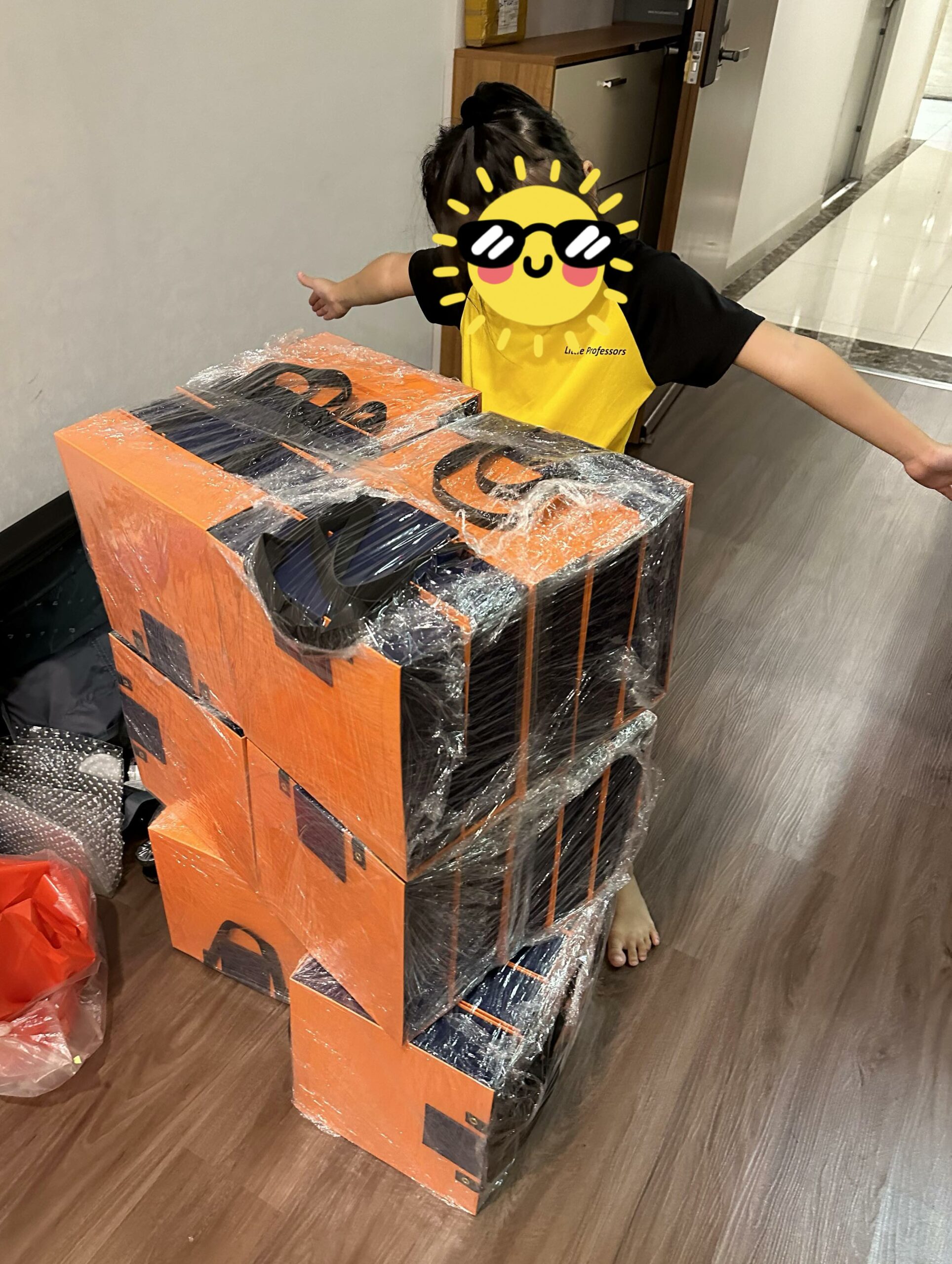 Custom printed embossed stickers
We printed our very own embossed stickers that are "abusively" good looking on anything we stick them to 🤘🏻. Make it rain!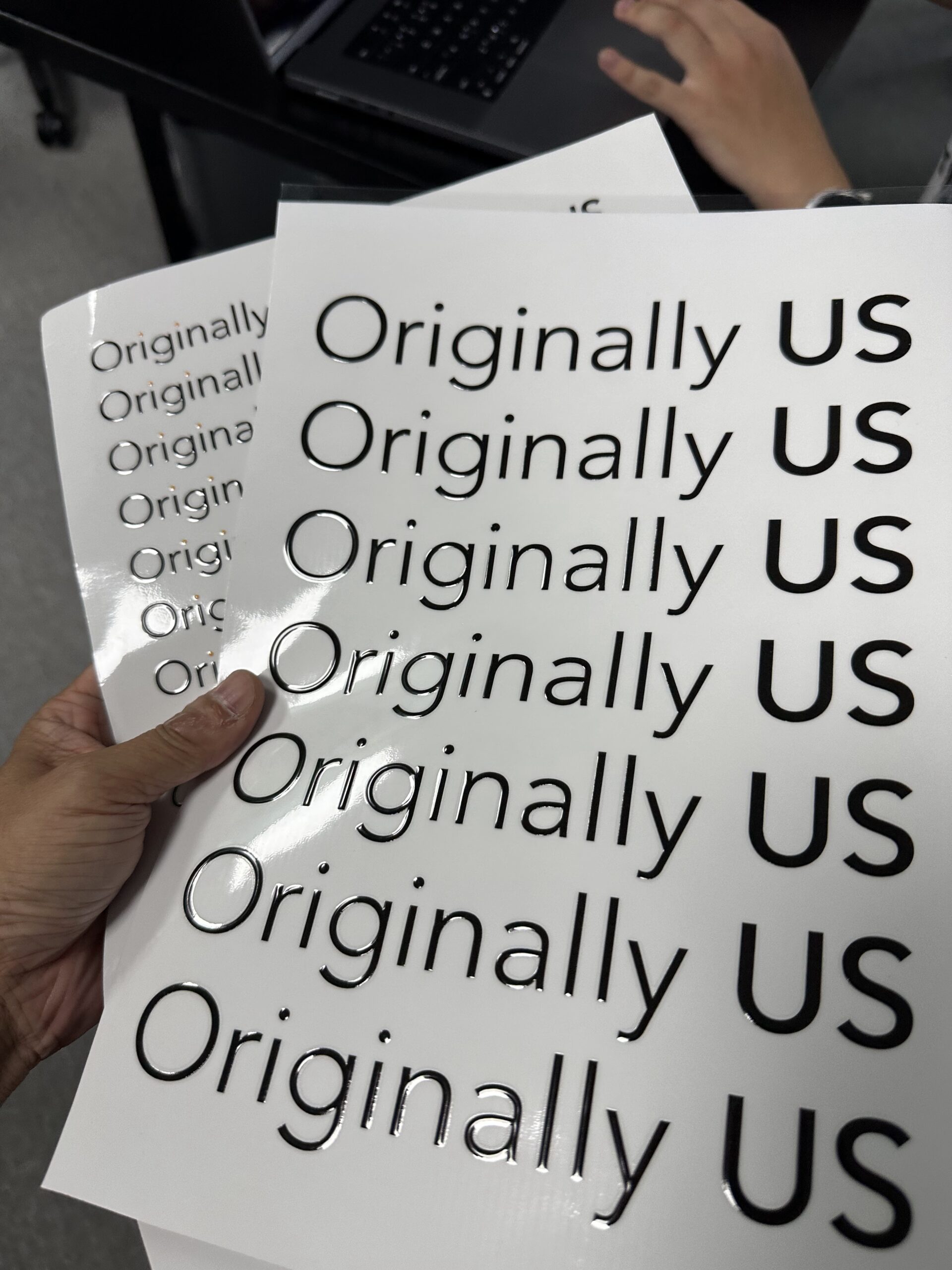 ---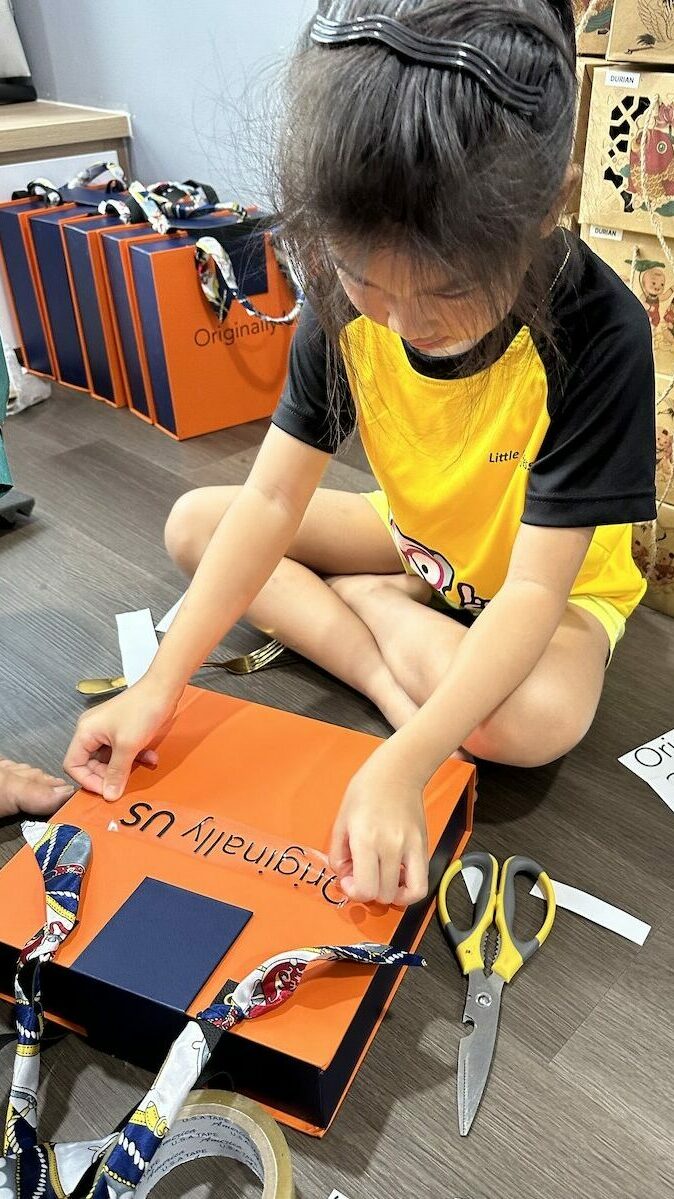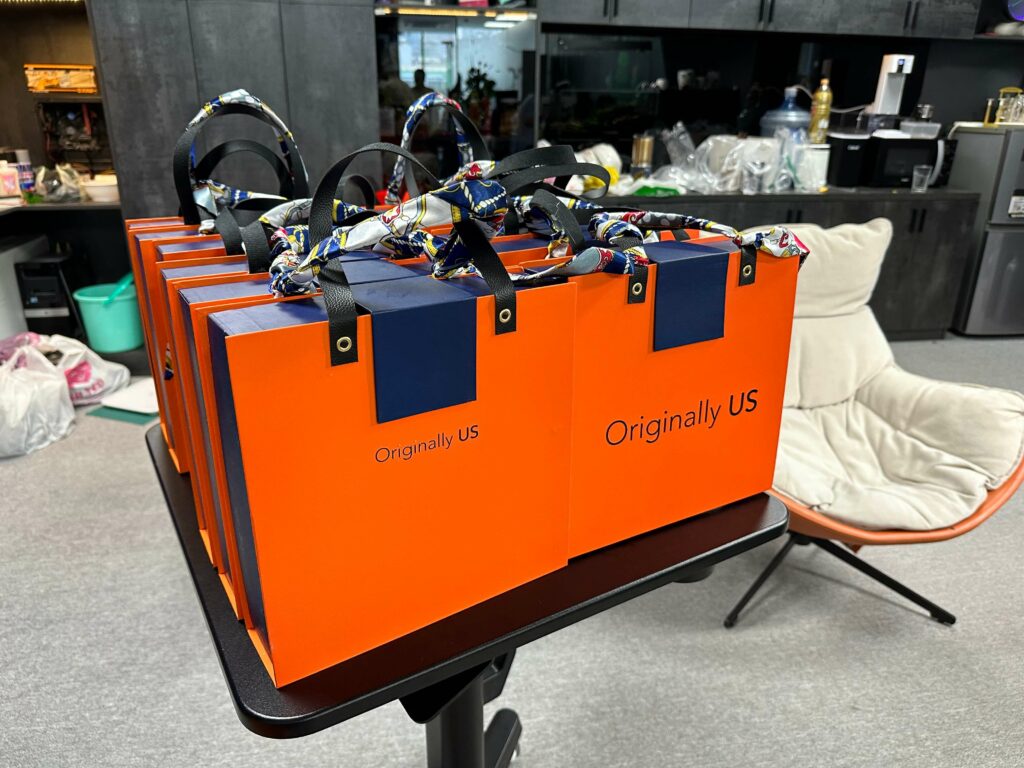 Custom paper bags
We ordered our signature-colored paper bags & individually branded them with our custom embossed stickers. Some says the bags carry Hermes vibe, and Louis Vuitton design. We'll take that as a compliment, yes (?) 👜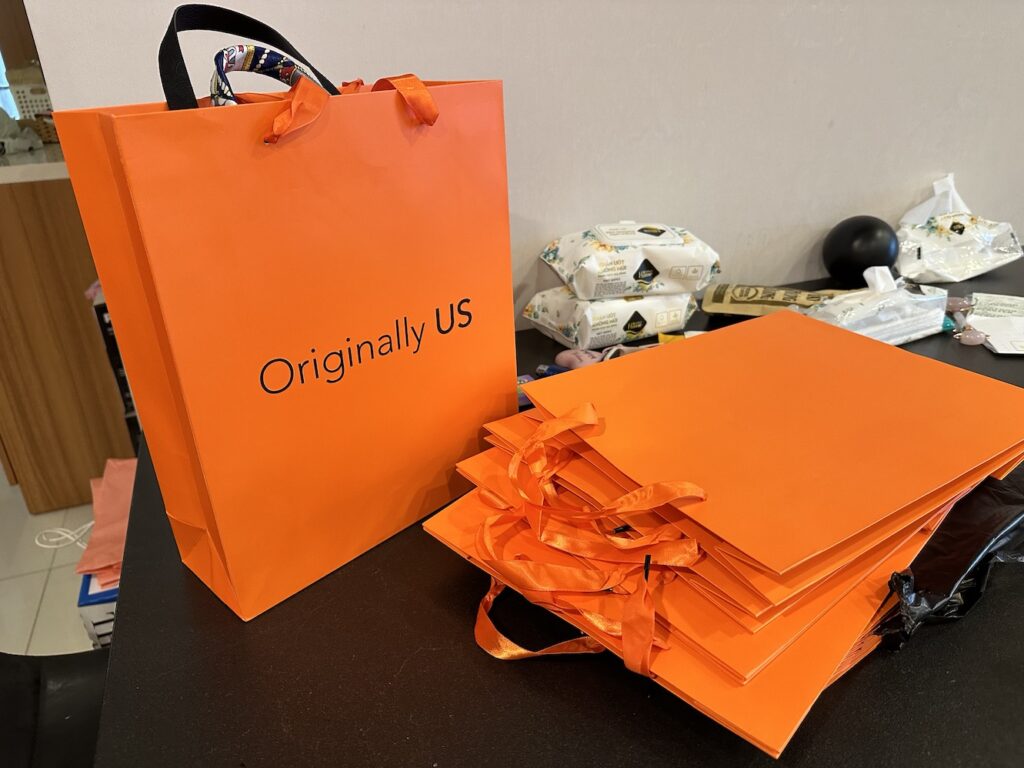 Shipping them to Singapore!
Everything was hand carried by our CTO from Vietnam to Singapore in suitcases!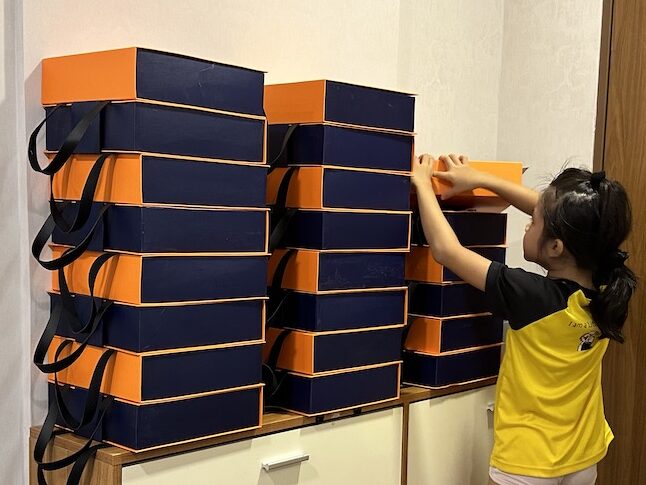 Attention to details…
Our mooncake journey continued in Singapore. We took extra effort to translate & label different flavours in English for our Singapore audiences 🙃. It's all about our Users' Experiences.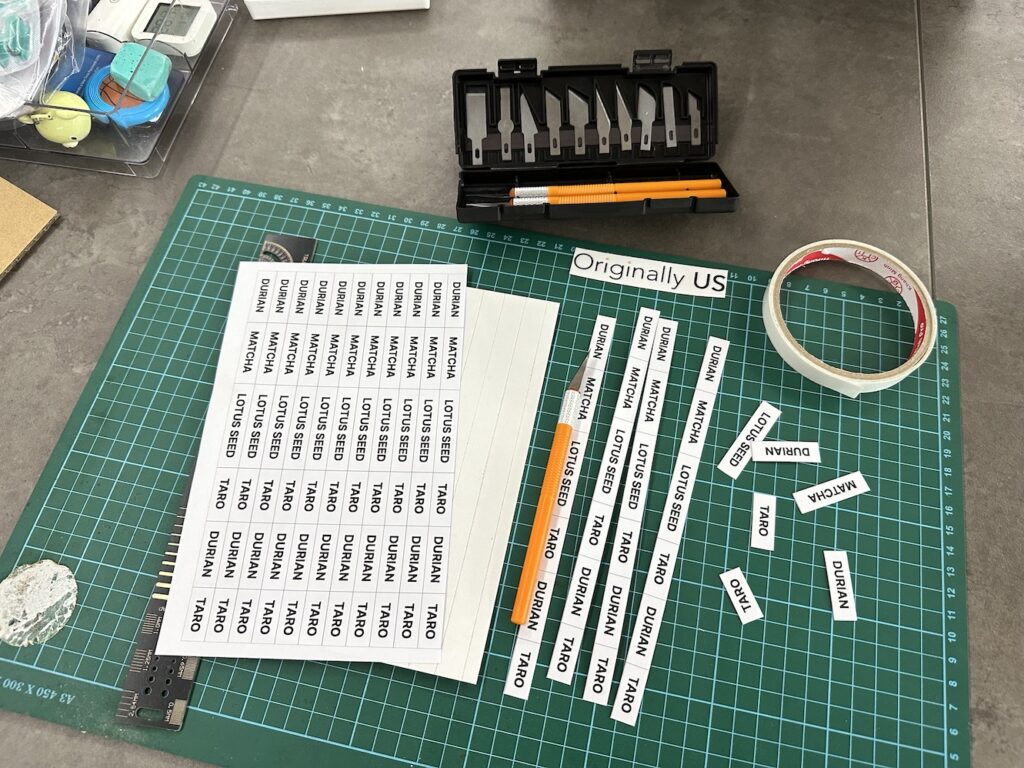 Final touches…
To complete the whole experience, we designed, printed & laminated our custom thank-you card just for you! Yes, we are extremely well-equipped from our long history of DIY endeavours.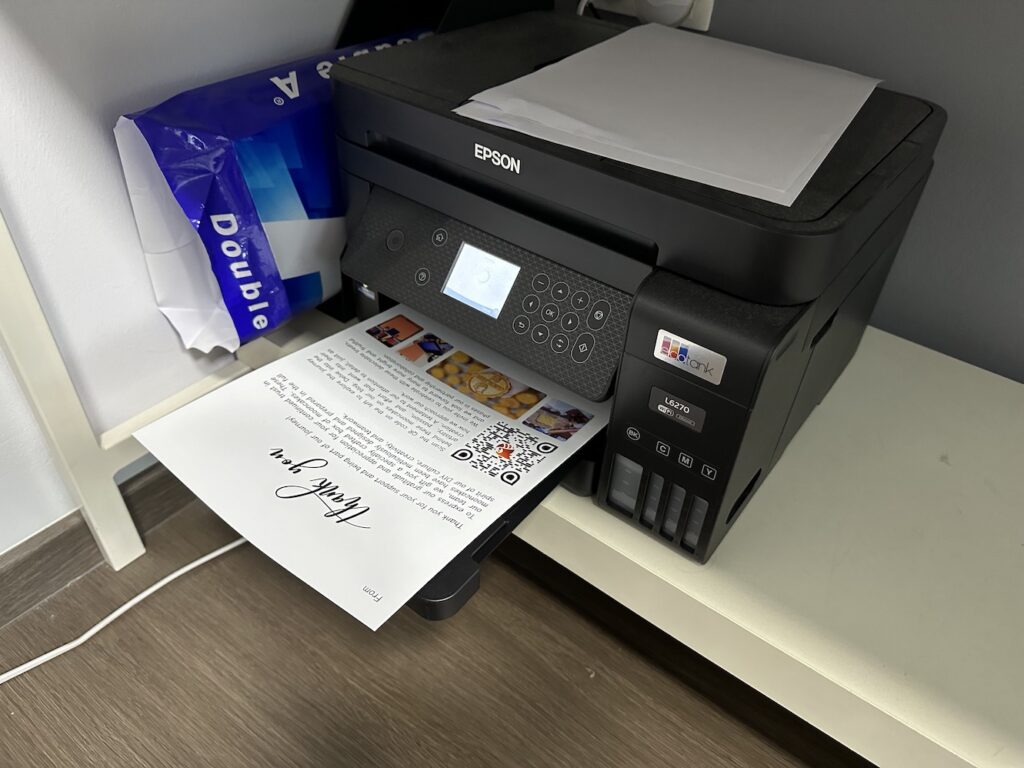 Our Vietnam team has their own share too…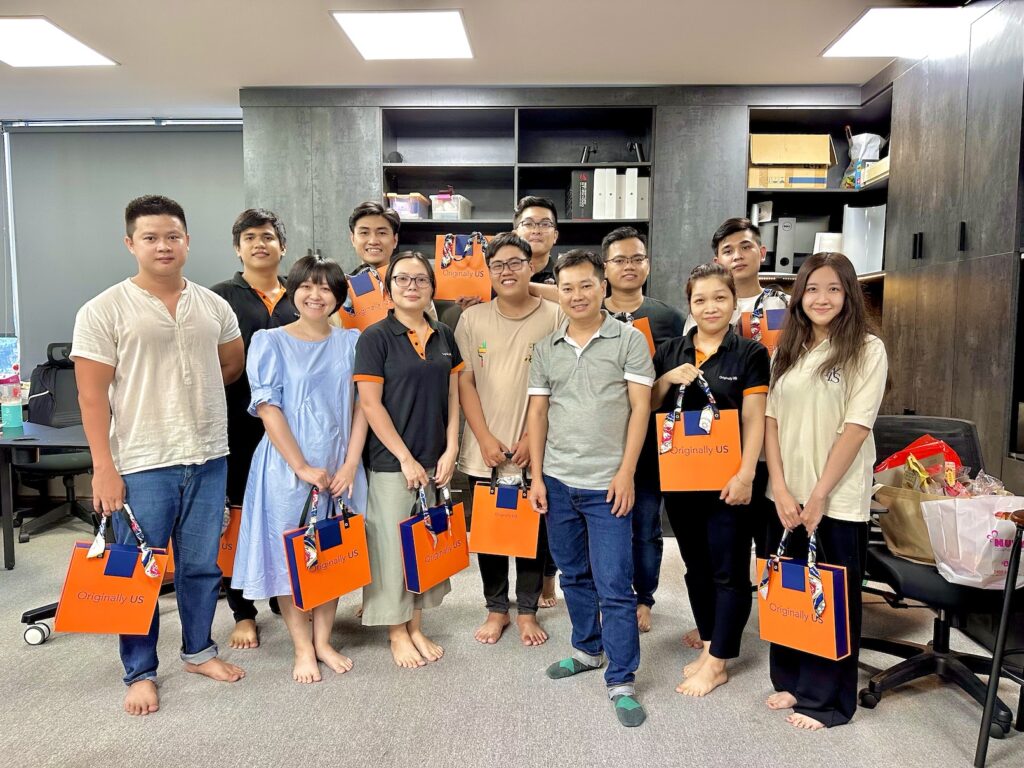 One more thing…
As a part of our team bonding activities on 13 September, our Singapore team made over 50 mooncakes in Originally US colours (orange and black). Here are some photos of our team in action.