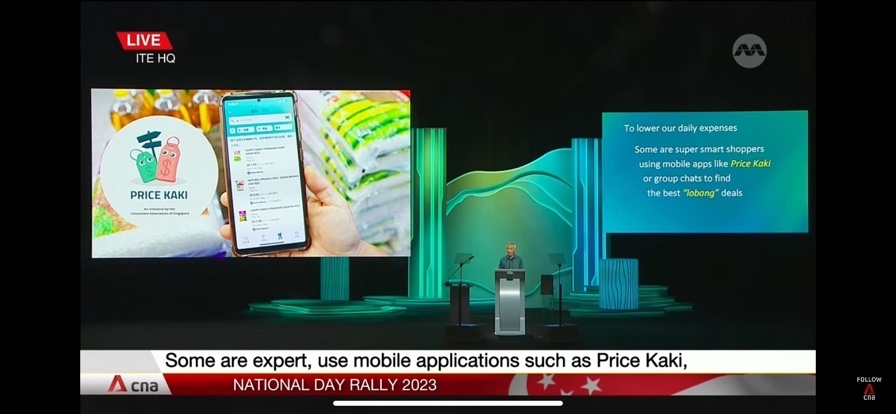 On 20th August 2023, our Prime Minister, Mr Lee Hsien Loong took to the stage to address the nation for his National Day Rally (NDR) Speech.
While this is not the first time our app has been featured on national televisions, this year's NDR holds a special meaning to our team here at Originally US. It is a great honour for the team to have the leader of our nation mention the mobile app that we have crafted with our love and passion during his speech.
This has been an inspiring experience to the team, and we endeavour to put out even more innovative, user-friendly and well-developed apps for our clients.
If you are interested to learn more the story behind Price Kaki and our design & development processes that made the app possible, check out our 5-part case study!