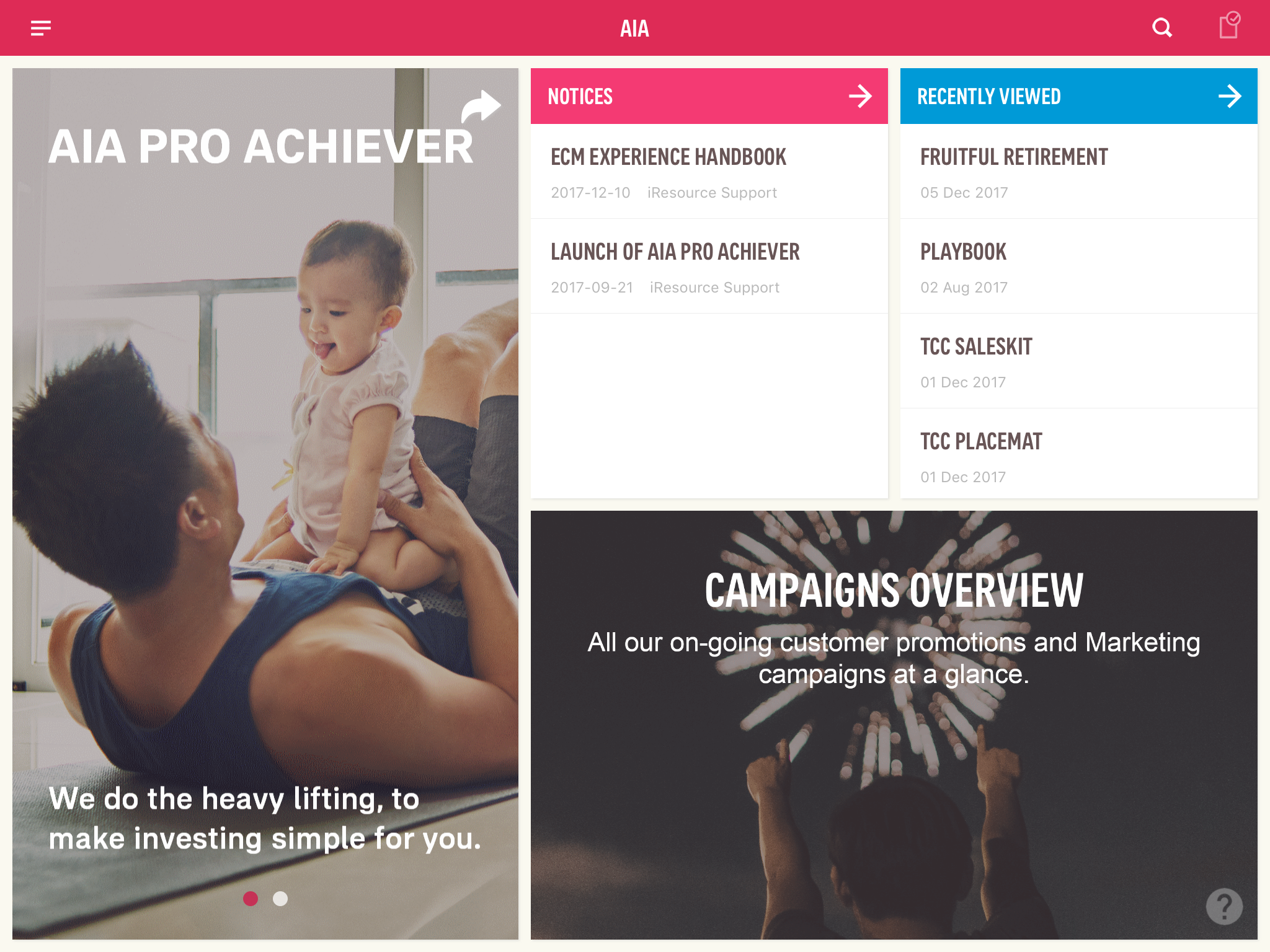 The Brief
AIA Singapore, an insurance juggernaut with over 1,000,000 customers in Singapore, was faced with a daunting challenge of re-thinking the customer pre-sales experience while digitally enabling a 5000-strong agency.

iResource
AIA Singapore helms one of the largest agency salesforce in the industry and its desire to continuously innovate and empower the next generation of insurance agency led to an urgent need to improve iResource, their mobile pre-sales platform which was reaching the end of its useful life-cycle.
Through deep collaboration between our team of UX and technical specialists and AIA, we determined the three core principles of Professionalism, Empowerment and Personalization to guide the project.
The end result: a completely reengineered AIA iResource app designed to empower all 5000 agents' pre-sales experiences, aiding them in increasing customer engagement and leading to an improved closure rate — all while ensuring support and appropriate checks and balances from the management backbone were in place.  
Here are some of the more notable features in the all-new iResource:
Explore
Policies, product briefs, campaigns, insights, announcements…hundreds of documents in more than 30 categories just a touch away. Any revisions to the existing documents by AIA management? They are done and pushed out to all agents through our administration dashboard developed for the easiest usage and streamlined communication — no frills, no administrative nightmares.  

Curate
What makes your workspace handy and truly yours? When you are able to place things where you want to be, mark them out and place your favourite things right in front of you… you get the idea. However for AIA Singapore agents, this is not just an idea.
iResource allows agents to organise their in-app workspace with functions like tagging and 'favourite' to suit their preference. The tagging function allows them to visually highlight documents (up to 16 colours!), as though creating virtual bookshelves to categorise information. The 'favourite' function pushes documents up to the top of the categories.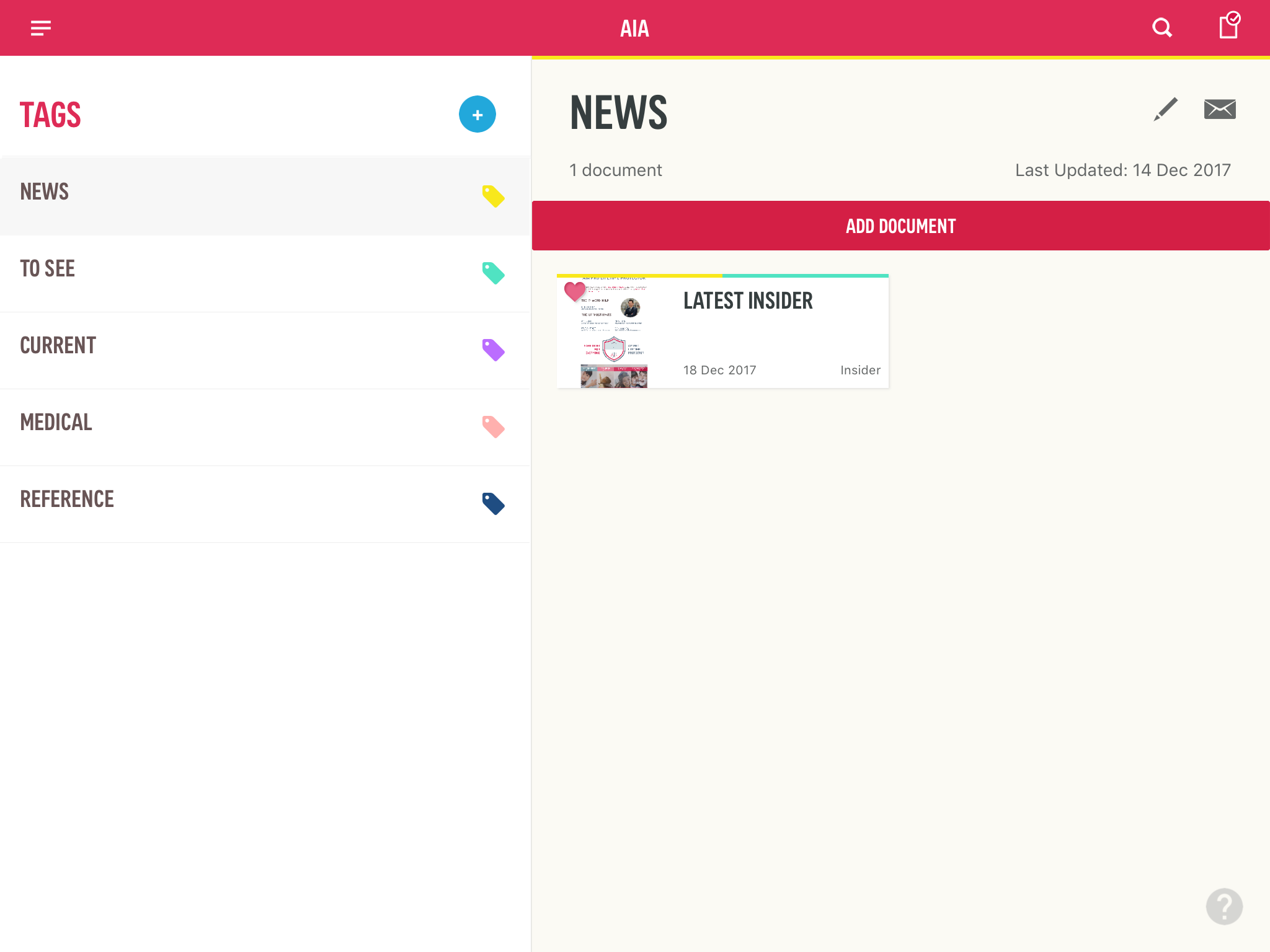 Present
Originally US knows how important it is to deliver personalised content according the values and needs of different clients. Therefore we conceptualised the 'Presenter' function, which allows agents to pull together a fully personalized deck for every unique client they meet.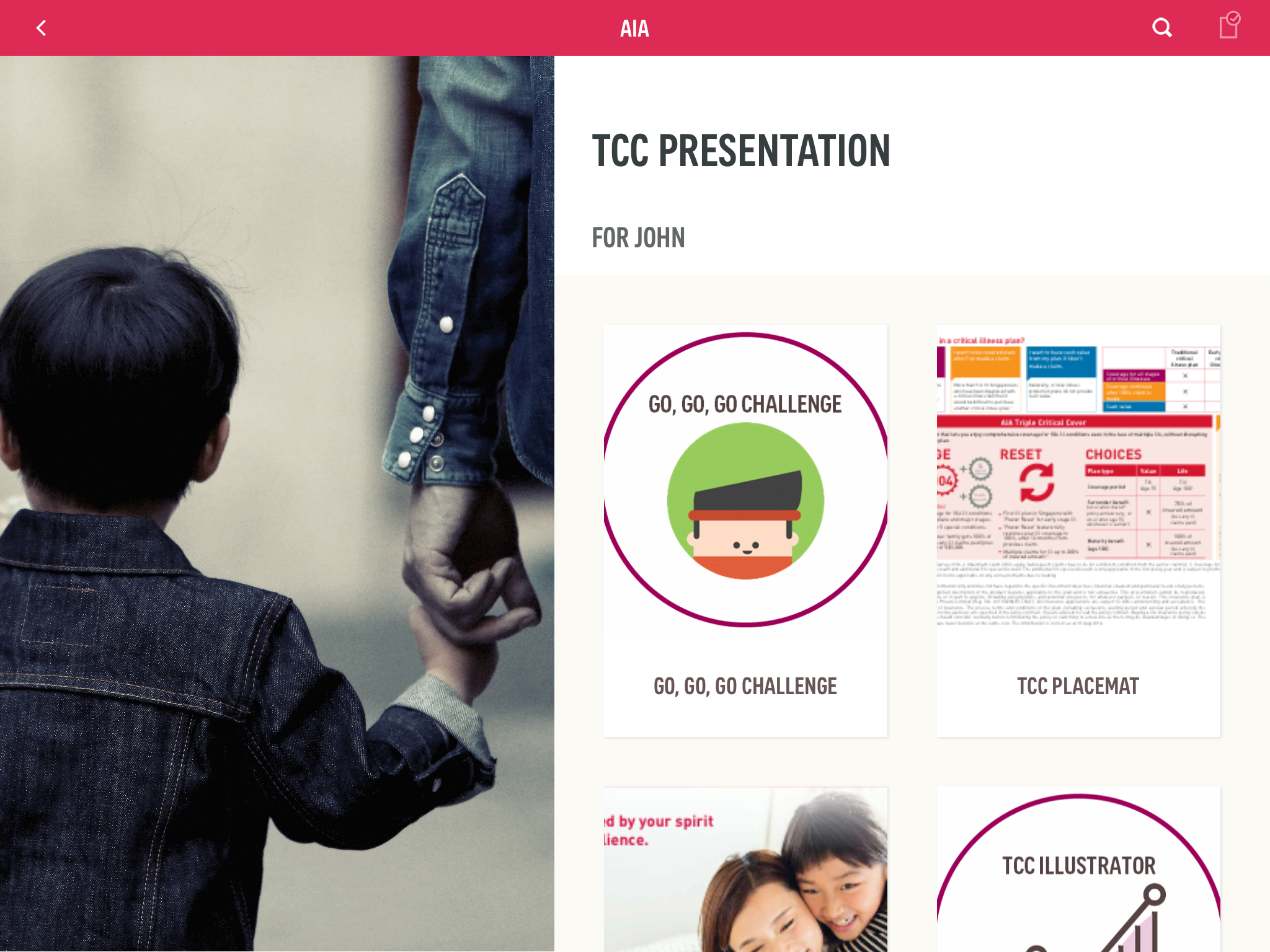 Say no to boring!
Work can sometimes get boring, but we love our work, so we want to have fun doing it and we want our clients to enjoy partnering with us. We know AIA Singapore holds similar sentiments when they tasked us to create engaging activities and games that agents can share with their clients as a conversation starter. One of the games we have developed for AIA as part of iResource, the 'Go, Go, Go Challenge', was even featured on Channel News Asia.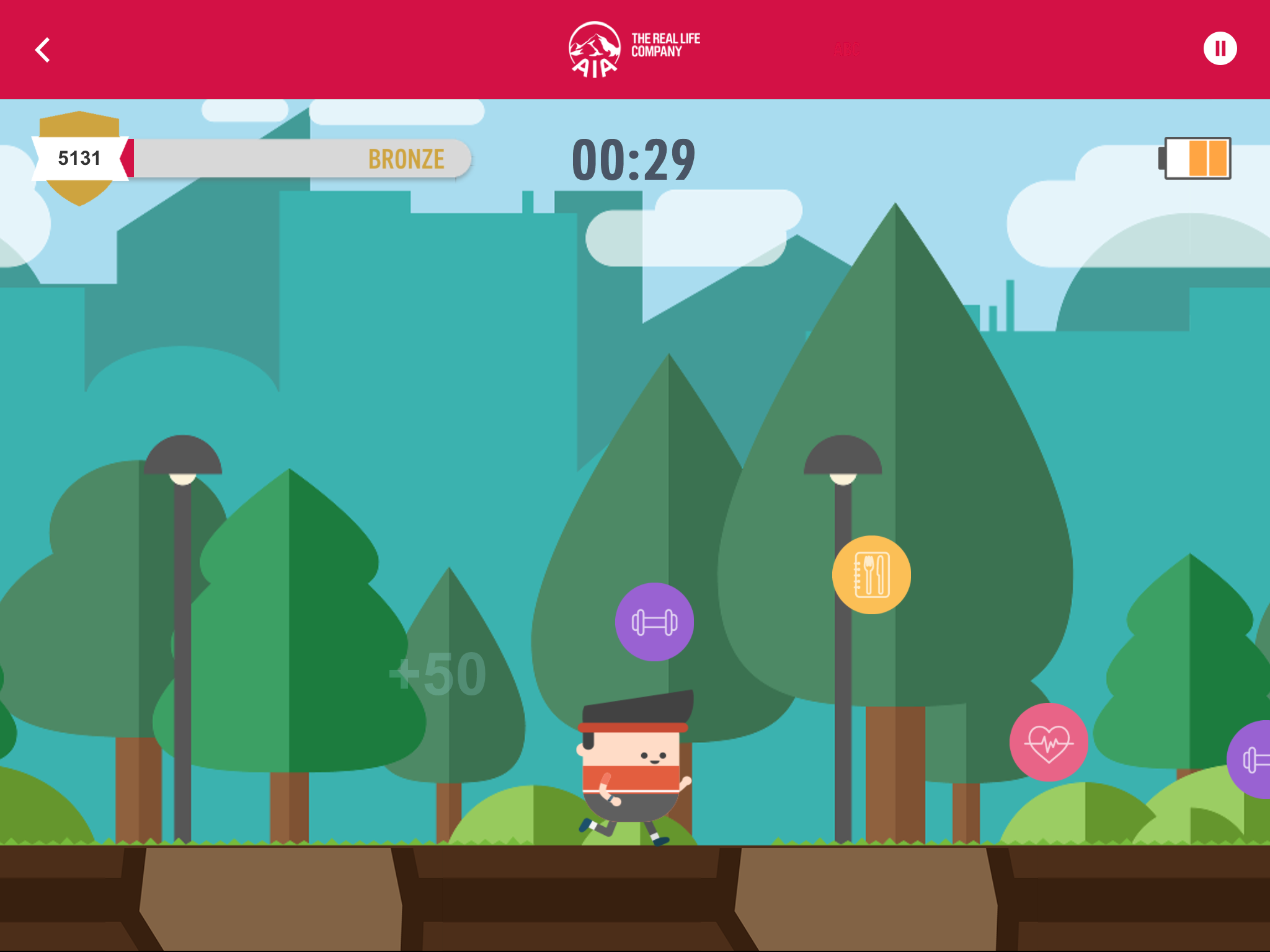 How did we do?
According to Asia Advisers' Network, our iResource app helped "AIA Singapore reinvent the way Financial Services Consultants (FSCs) engage customers and empowered its next-generation insurance agency".
Here's a video of the feature.
Hours and hours of discussions, brainstorming, user and product study, UX & UI design, app development, testing and fine-tuning finally paid off.
What that was first envisioned to be a mobile pre-sales tool turned out to be something more: a personal workspace, a content presenter, a wealthy library of resource, an interaction centre for engaging clients, and most importantly, a dynamic platform AIA Singapore agents can call their own. It is no wonder 90% of AIA Singapore agents collectively spend over 18,500 hours on iResource every single month.
To date, we are still working closely with AIA to constantly improve, evolve and upgrade the iResource app, staying relevant as we future-proof the app for the years to come.
If you are looking for a Singapore IOS Mobile Application Developer or an Android App Development Agency in Singapore, look no further!