River Safari, Asia's first and only river-themed wildlife park, opened its doors to public in Singapore in 2013. The $160-million park under Wildlife Reserves Singapore features 69 exhibitions and over 6600 animal and plant species and specimens
The Brief
Due to the layout of the park, visitors often walked past various attractions and activities without realizing they existed. Lengthy description plates about each exhibition were failing to pick their interest.
River Safari approached Originally US in September 2015 for a solution to enhance visitor's engagement and we knew immediately they needed a smart mobile tool catered for an immersive and interactive experience at the park.
Together with our partner Ridiculous, a Brand Development Firm, we conceptualized and implemented the River Safari Adventure Buddy App – an app containing a mascot that follows visitors around the park and jumps in with interesting facts and tidbits as visitors make their way around the park.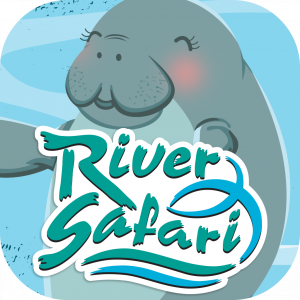 Interactive map and iBeacon
Our team made use of the latest location-based beacon technology to create an interactive map, so that visitors can feel a sense of adventure and discovery as they go around the park unlocking content.
A challenge that arose was to extract the correct location information for exhibitions that were within the range of two or more beacons, such that the app does not mistakenly unlock the wrong exhibition. Our technology experts ran multiple on-site surveys and customized each beacon's strength to allow the correct attraction to be unlocked at the right location, while ensuring optimal connection coverage.
The app is also designed to operate without the need for internet connection to provide uninterrupted experience for park visitors.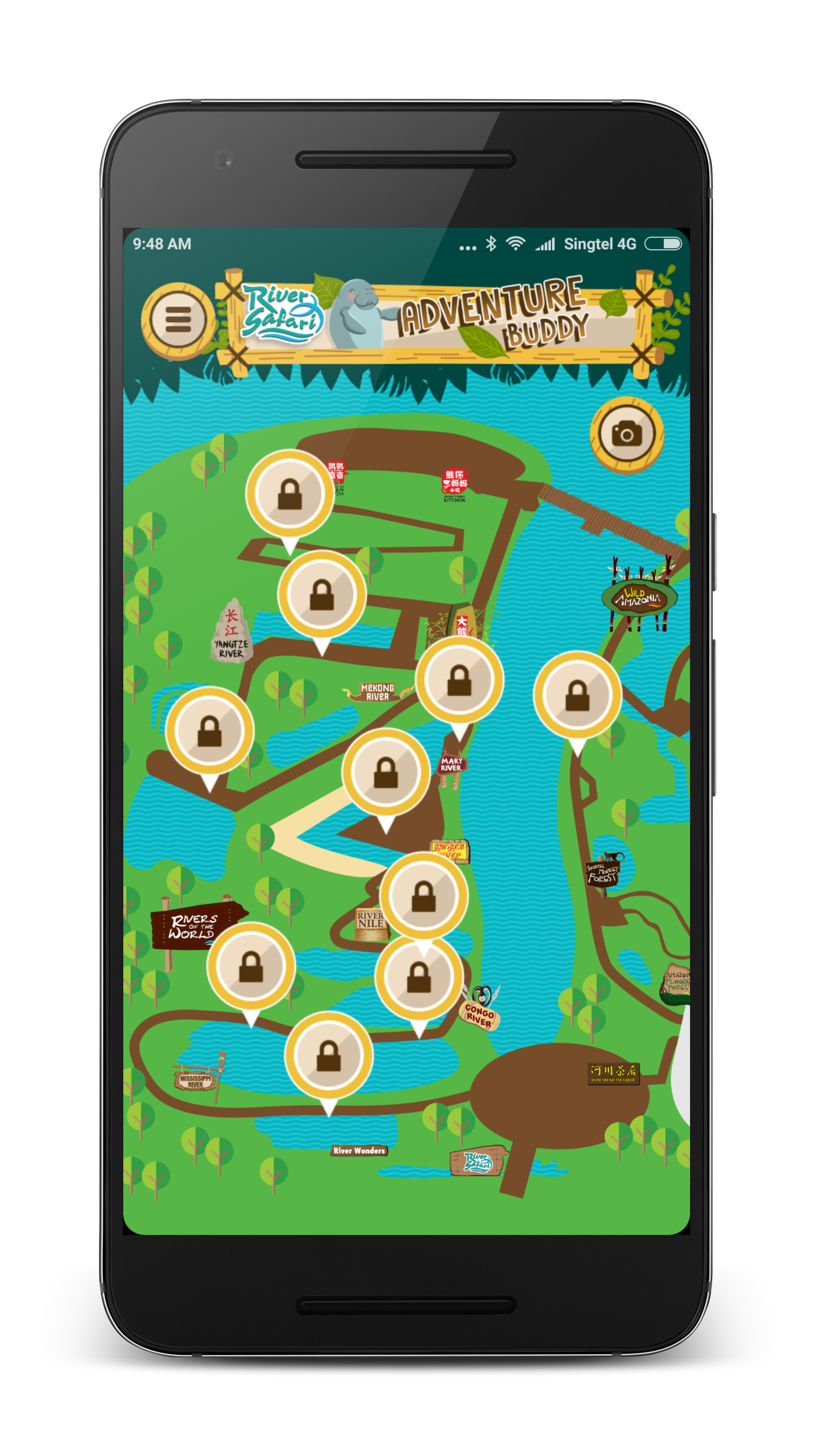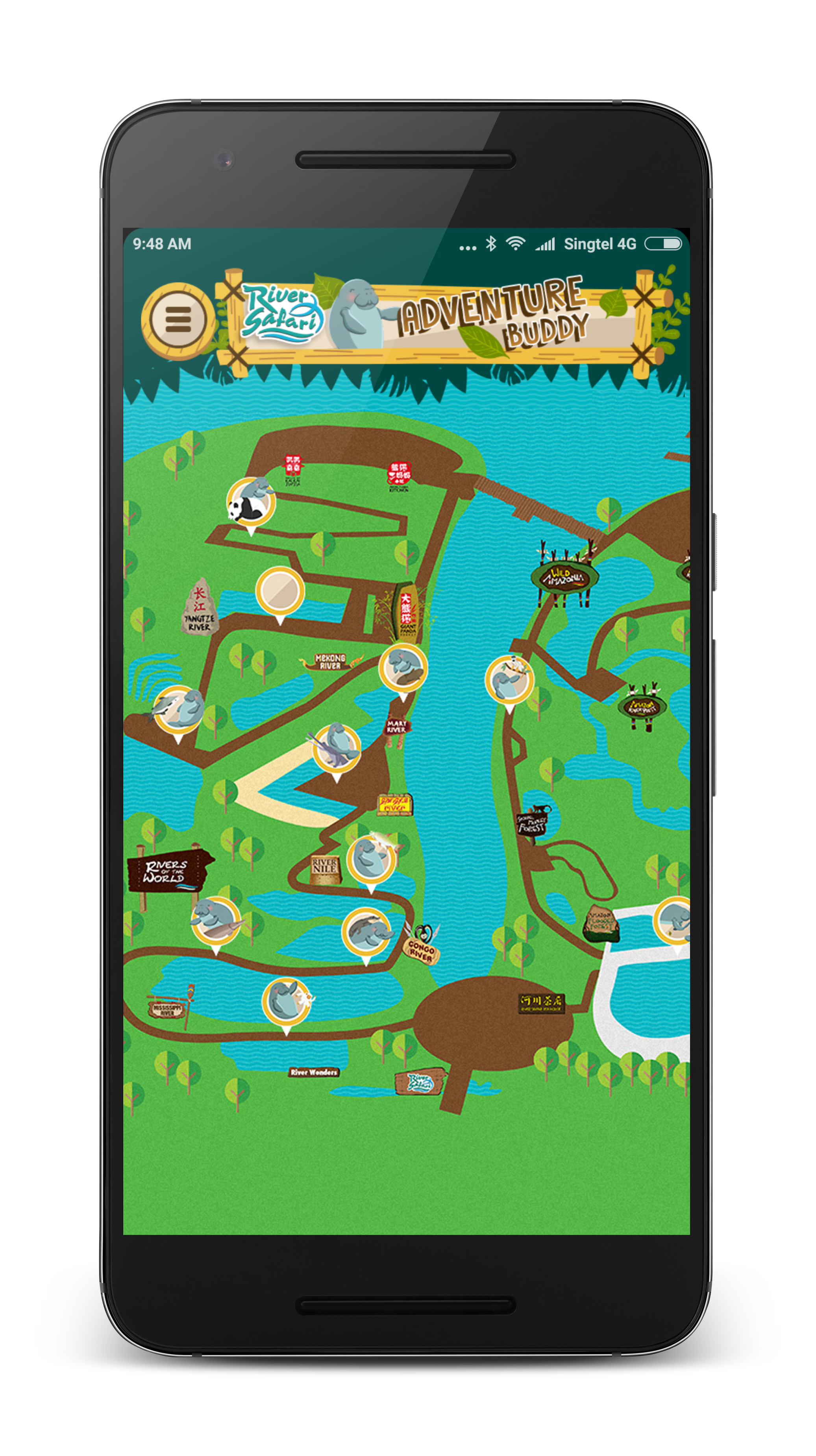 Creative content packaging and design
Innovative and creative problem-solving are at the core of Originally US & Ridiculous. Information about the exhibits from the River Safari audio guide were packaged into bite-sized fun facts that are not only easily-understandable, but also serve as a complement to the physical description plates to stimulate interest and discussions among visitors.
To make the park experience even more engaging, a manatee mascot was designed as a virtual in-app 'buddy' companion to teach, guide and learn together with the guests on their journeys around the park. We named our manatee 'Canola'. He was so well received that River Safari adopted him as the park's new animal icon.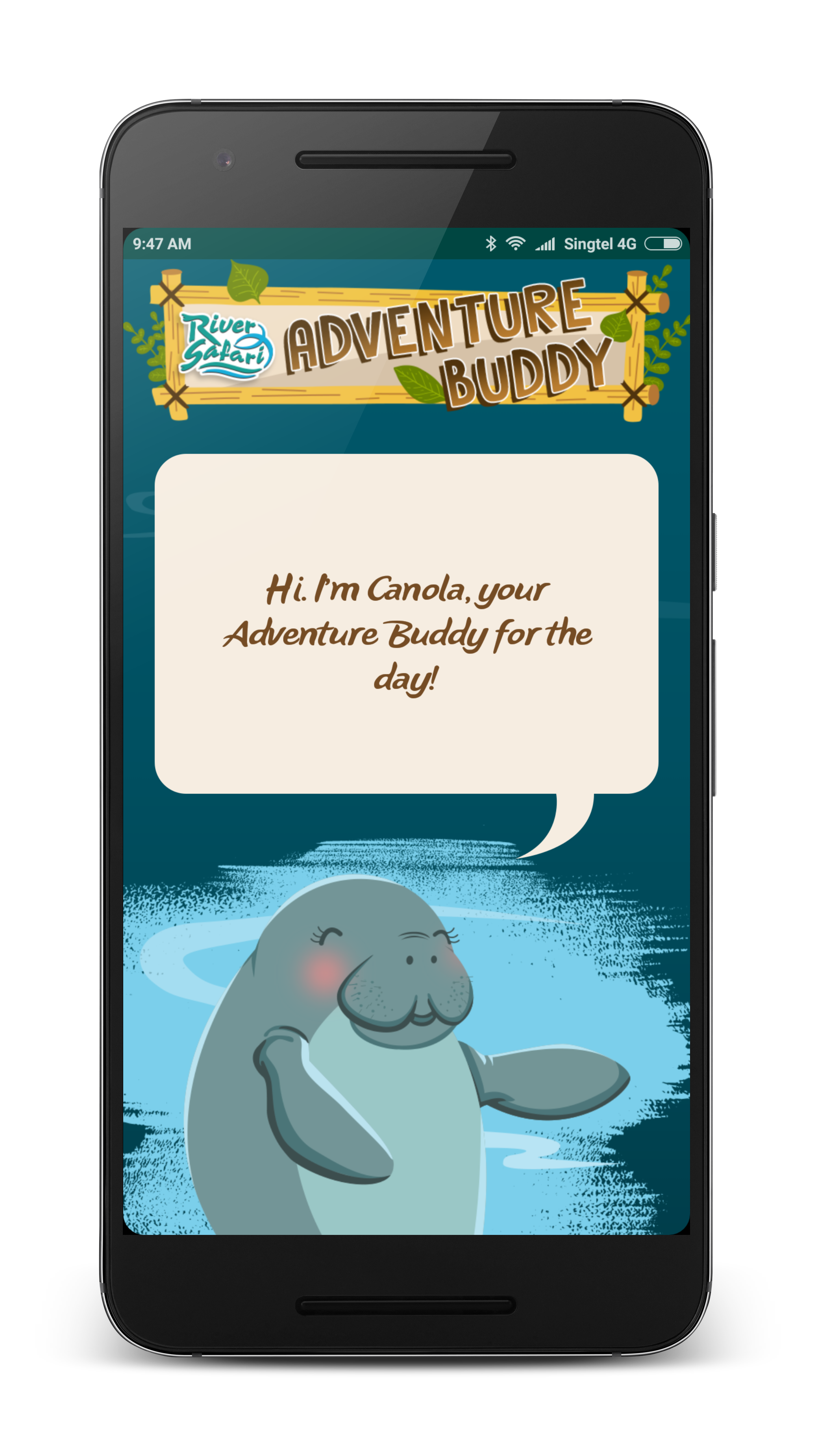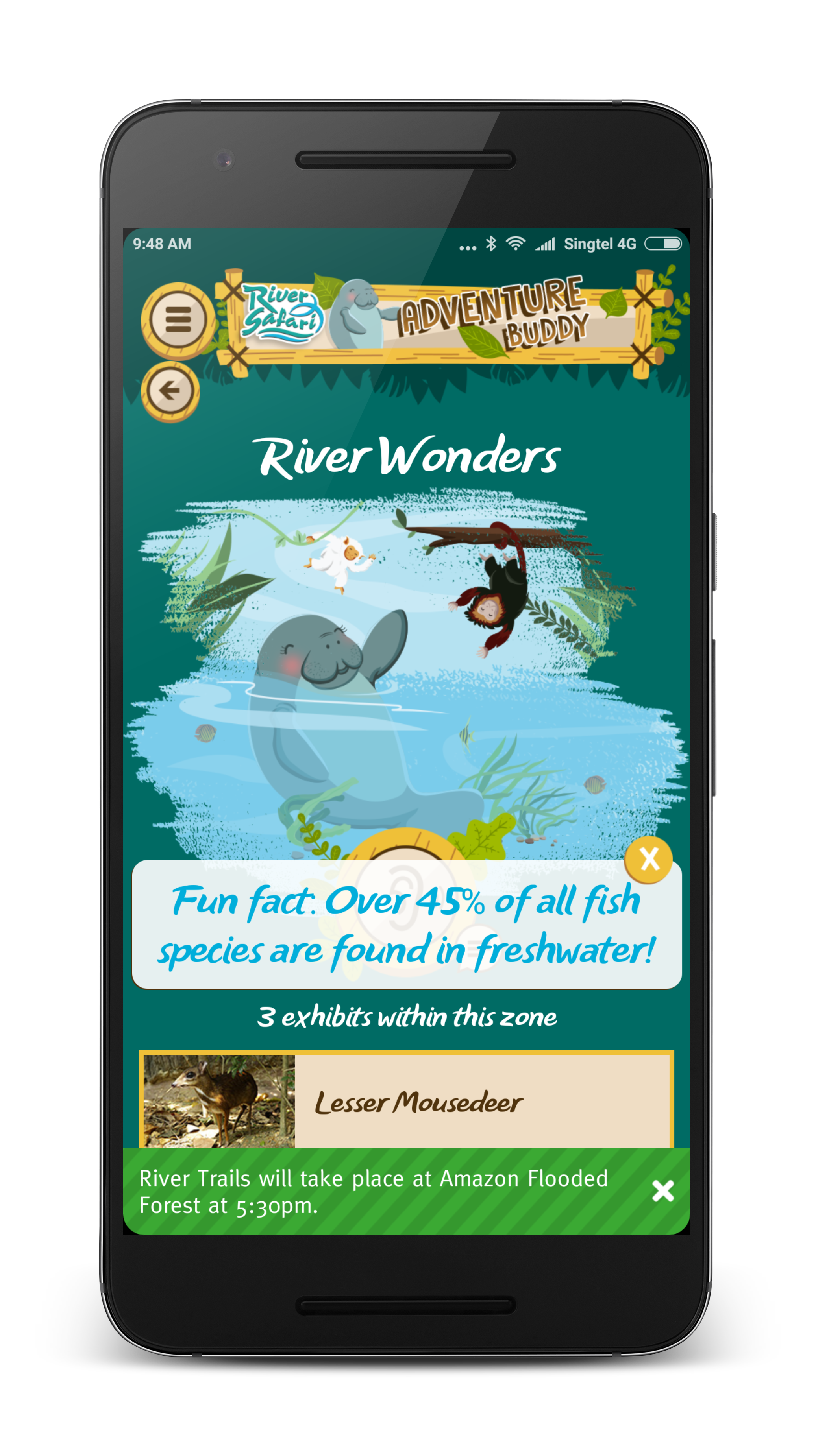 6 Different languages
River Safari can send customized on-demand notifications featuring new attractions or promotions through the app, expanding the marketing channels available to River Safari.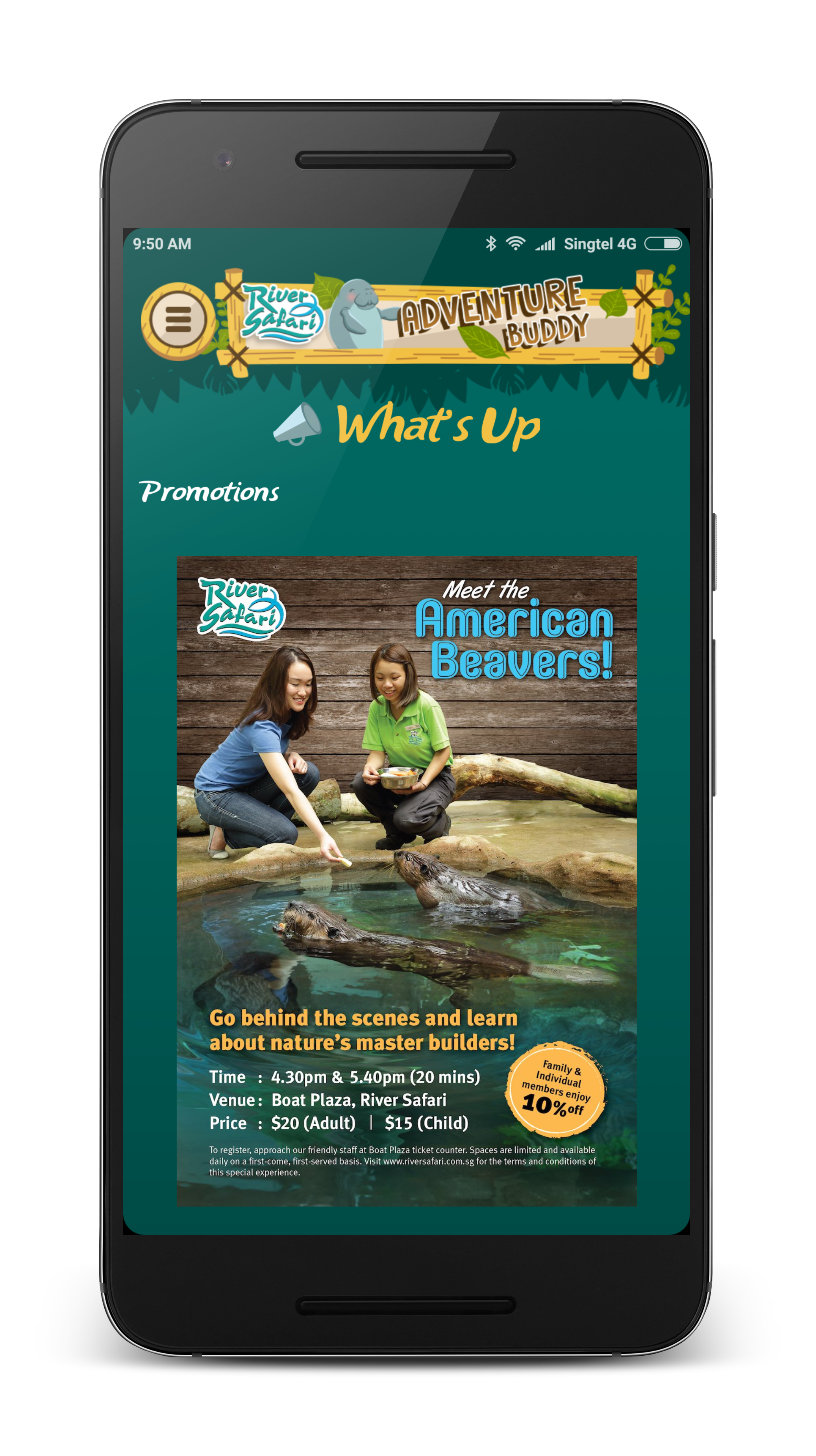 We only go UPWARDS
In line with our mantra of constantly exceeding our client's expectations,what was meant to be a simple mobile app version of an audio guide requested by River Safari turned out to be a complete overhaul of the park visitor experience at River Safari.
This process was facilitated by our unique 'UPWARD' Methodology, which gives room for our team to critically define the problem and creatively engaged in a solution suggested by a client.
Today, the Adventure Buddy App and Canola the Manatee are still utilized as part of the park's visitor engagement efforts and branding animal icon.