In our bid to be at the frontier of mobile application development, change is the only constant.
We are always on the move, working with leading-edge technology and keeping ourselves up to date with the market, all to offer our clients only the best user experience and mobile application development available.
Over the past years, we have evolved from building mobile apps that solve one-dimensional business problems to building core solutions that help to shape digital transformation, supporting business operations and customer engagements.
At the same time, since 2019, we have started infusing our mobile applications with Machine Learning and Artificial Intelligence capabilities. This involves building up our data science and data analytics capabilities and using qualitative and quantitative numbers to drive mobile app design and development strategy for our clients.
The formation of our Advisory Board reflects this commitment to constantly evolve and bring the best expertise in the fields of enterprise digital transformation, Artificial Intelligence and Machine Learning to our clients.
Meet the three founding members of our Advisory Board.
Casey Ong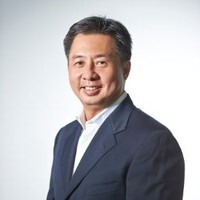 Casey's enterprise IT journey began over 34 years ago when he started his career in 1987 at IBM. Over the next 15 years, he progressed across top global IT juggernauts including Oracle, Netscape Communications Corporation, Hewlett Packard Enterprise and Support.com. More recently, Casey managed a portfolio of 300M USD in annual turnover, consisting of MNC clients with the likes of Google, Microsoft, Hewlett Packard, GE Healthcare, Intergraph, Adobe, Riverbed and Blue Coat.
Koo Ping Shung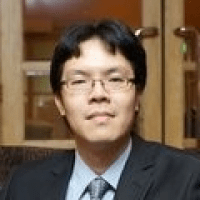 Koo Ping Shung is a leading Data Science & Artificial Intelligence (AI) expert in Singapore and a key ecosystem builder in driving AI adoption to help build a better society. Among his various appointments, Koo is also the President and Co-founder of AI Professionals Association, serves as part of the AI Technical Committee under Enterprise Singapore, and is highly involved in grooming the next generation of data science and AI experts in Singapore.
Zachary Lam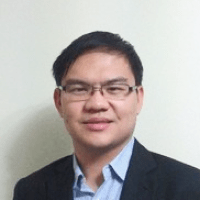 Zachary specialises in Technology Delivery for the public sector, and his current appointment as Technology Delivery Lead Manager at Accenture is testimony to his experience and expertise. He specialises in consulting, managing and directing large, cross-ministry IT transformation projects.
---
With the input of our inaugural Advisory Board members, we aim to grow from strength to strength in 2022, bringing Originally US to new heights and uplifting the value that we can provide our new and existing clients. Here's to an even better 2022!
If you are looking for a Singapore IOS Mobile Application Developer or an Android App Development Agency in Singapore, look no further and let's have a chat!